Coronavirus UK: Pregnant Nurse Dies Of COVID-19, Baby Saved Via Emergency C-Section
KEY POINTS
A pregnant nurse died from COVID-19 on April 12
Doctors saved her baby girl via an emergency c-section
Her baby was said to be doing well while her husband was still under self-isolation
A pregnant National Health Service (NHS) nurse died from COVID-19 on Sunday (April 12) in Luton, England. Before she succumbed to the disease, doctors were able to save her baby via an emergency cesarean section.
It was on April 5 that 28-year-old Mary Agyeiwaa Agyapong tested positive for COVID-19. Two days later, the pregnant nurse was admitted to Luton and Dunstable University Hospital, about 35 miles north of London, where she worked for five years.
Agyapong was close to full term by then, and, due to her condition, she consented to an emergency c-section that saved her newborn daughter's life. She, however, died shortly after.
"Mary worked here for five years and was a highly valued and loved member of our team, a fantastic nurse and a great example of what we stand for in this Trust," CEO of Bedfordshire Hospitals NHS Foundation Trust, David Carter, said in a statement. "Our thoughts and deepest condolences are with Mary's family and friends at this sad time. We ask that the family's privacy is respected at this time."
According to a report by The Guardian, it was still unclear how Agyapong contracted COVID-19 since she was not treating any patients at work and her last shift was on March 12. Whether she had any underlying conditions that could put her at higher risk for the virus was also unknown.
Pregnant women were previously advised by the U.K. government to self isolate for at least three months just to be safe while experts were still studying whether pregnancy could be a risk factor for COVID-19.
Similarly, the Centers for Disease Control also reminded pregnant women to protect themselves against COVID-19 by avoiding people who were exposed to the virus, cleaning their hands often and disinfecting frequently touched surfaces. This was because even if it was still unknown whether pregnant women have a higher risk for COVID-19, they were at risk of developing a severe illness if they got infected by viruses from the same family as COVID-19.
As for Agyapong's newborn daughter, it was unclear whether she also has coronavirus, but she was reportedly doing well and being cared for while her father was under self-isolation.
A GoFundMe page has been set-up in Agyapong's honor. "Mary was a blessing to everyone she came across and her love, care and sincerity will be irreplaceable," the organizers wrote. "It is humane for us to take care of them in every way we can during this heavy and trying time. The funds raised would be a starting point to support them financially."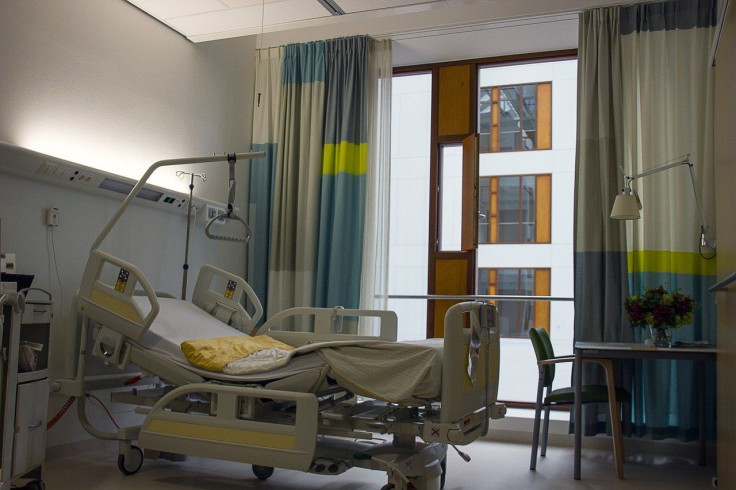 © Copyright IBTimes 2023. All rights reserved.