Couple Squanders $11,800 On Lavish Airbnb In Ibiza, Discovers It To Be 'Fake'
A couple, Ian and Denise Feltham from Chiswick in West London, U.K., was horrified to find out their £10,000 worth penthouse that they had booked for a fortnight through Airbnb was non-existent. The discovery left their vacation plans in shambles.
The Felthams planned a trip around a lavish accommodation in Las Boas Luxury Apartment, Ibiza, Spain. They made an advance payment of £9,610 (about $11,800) for a VIP Penthouse comprising of a Turkish bath, hot tub, and a marble-studded terrace. They were slated to spend two weeks there, CNN Travel reported.
The couple was reportedly traveling with their two Yorkshire terriers Ross and Honey to what they were told was a dog-friendly listing.
The Airbnb listing by Lux Travel Collective seemed real to them with 37 reviews and a five-star rating. They were deeply anguished to know they have been conned. Surprisingly, they were forced to book a dog-friendly accommodation 40 miles off their place which cost them £200/night, Mirror reported.
Ian, 75, who works as a property developer, told The Times, "When we turned up, the receptionist said, 'There isn't such a thing as the VIP Penthouse in Las Boas'. A gentleman who lived in the building said they get tourists turning up all the time and that it's a very big problem."
The couple said that they grew doubtful when Lux Travel Collective didn't elucidate them on the arrival details in the week before their holiday. The Thailand based company's phone number appeared to be a sham too.
The fouled-up holiday was first reported by The Sunday Times which prompted Airbnb to remove the photos of the listing. When Las Boas was interrogated by a journalist from CNN Travel, a staff member called the Airbnb listing a "fake" and invalidated the existence of any such property among the 40 units present in the Las Boas website.
Maria Cala, an owner of a Las Boas unit also a co-founder of The Suites, a residential rental website that lists some Las Boas units, disapproved the fact that the Turkish bath promised to the U.K. couple meant exclusively for the so-called "VIP" penthouse. It belonged to the entire complex, she added.
CNN Travel quoted Cala saying, "There are some nice penthouses in the building with direct access by lift," but, she said there were no private lifts, another amenity the Ibiza property listing had promised to the couple.
A statement was released to The Sun from Airbnb which stated, "Our handling of this issue fell below our usual high standards and we have reached out to the guest to apologize and refund them in full. We have suspended the listing while we investigate and are continuing to work with the guest to make things right."
Airbnb confirmed that they have initiated an investigation into the matter.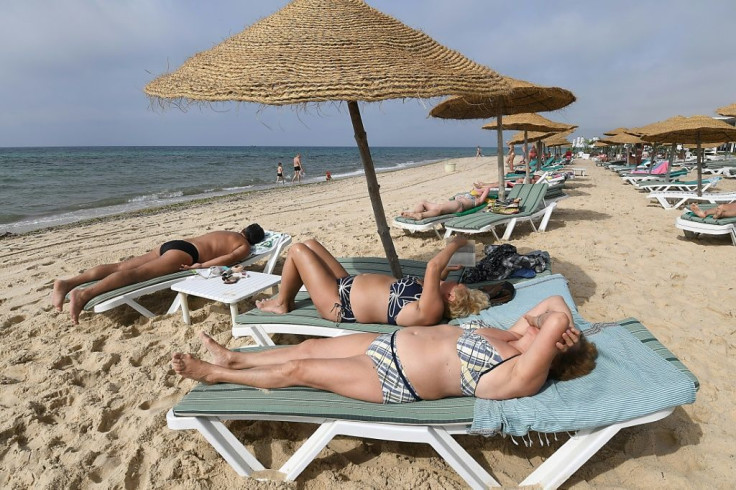 © Copyright IBTimes 2023. All rights reserved.