Cowboys LB Sean Lee Hoping For Injury-Free Season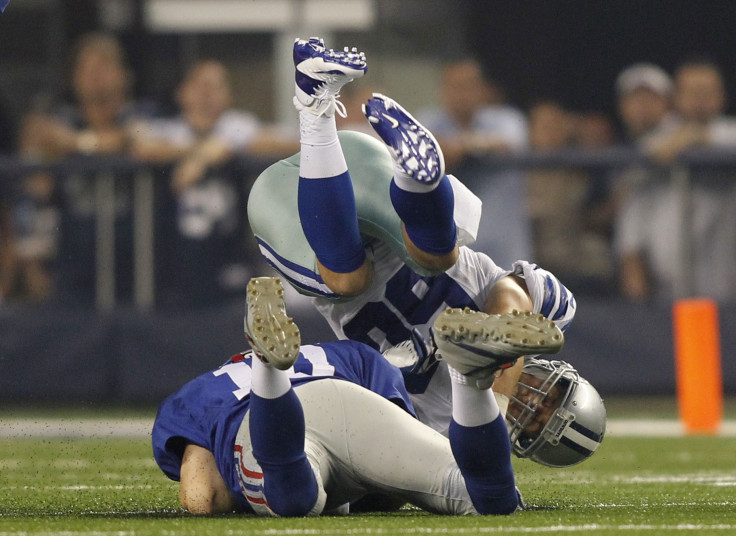 Linebacker Sean Lee has been a productive player with the Dallas Cowboys but has struggled with a torn ACL (anterior cruciate ligament), among other injuries, in his NFL career. As the 2015 NFL season nears, Lee hopes he is finally going to be healthy all season and is looking forward to contributing to the Cowboys' success on the field.
"I played on pretty torn ACL for a couple of years. That's what the main injury was with me coming in. The right [knee] was fine. But when I came back for that fifth year at Penn State, the third game in, I partially tore it," Lee told ESPN. "I took off about three games and then played with it. It would shift every once in a while. The further I got away from the injury, the less it would shift. It happened maybe a couple of times a season to maybe once or twice a season. I thought it would be fine and then when I slipped last year the knee went on me. It was a matter of time."
The 28-year-old linebacker was drafted in the second round of the 2010 NFL Draft, the 55th overall pick, by the Cowboys and played a combined 29 games in his first two seasons in the league. However, he missed a total of 15 games the past two years.
Lee, who played for Penn State in college, has torn his ACL twice in his career, one each in college and the pros. However, Lee is on the way back to full recovery and is expected to join the organized team activities and the training camp, which begins at the end of July.
For his four-year NFL career, Lee is credited 294 tackles, 11 interceptions, 2 returned for touchdowns, and 2 forced fumbles.
© Copyright IBTimes 2023. All rights reserved.