Craig Sager Quotes: ESPYs Speech And Other Inspiring Sayings From Late NBA Sportscaster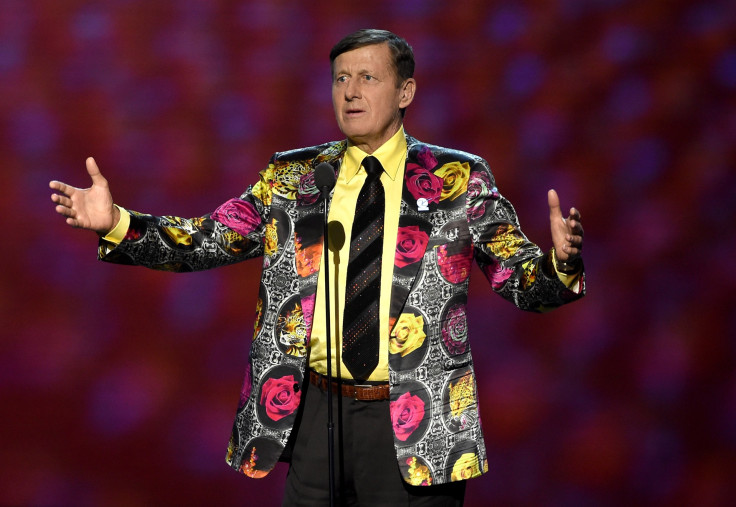 Beloved sportscaster Craig Sager died Thursday after a years-long battle with cancer, according to a statement from Turner Sports. He was 65.
A longtime NBA reporter, Sager was known for his colorful suits — they were fun and bright — and for his sideline interviews of coaches and players. He was seemingly universally loved in the league, with everyone from San Antonio Spurs coach Gregg Popovich to Cleveland Cavaliers superstar LeBron James going out of their way to express their affection for the reporter.
Sager was also an inspiring figure. In the midst of his battle with leukemia, which he was diagnosed with in 2014, Sager spoke bravely at this year's ESPYs award show in remarks that won't soon be forgotten. Listed below are eight quotes from that ESPYs speech and elsewhere:
On life, at the 2016 ESPYs
"I will live my life full of love and full of fun. It's the only way I know how."
On fighting, at the ESPYs
"I will continue to keep fighting sucking the marrow out of life as life sucks the marrow out of me."
In response to heartfelt remarks from James, who said how much he appreciated Sager
"Thanks a lot for entertaining me."
On the concept of time, at the ESPYs
"Time is something that cannot be bought, it cannot be wagered with God, and it is not in endless supply. Time is simply how you live your life."
On an incredible life, at the ESPYs
"I'm a kid from the small Illinois town of Batavia, who grew up on the Chicago Cubs, and made sports his life's work, although there's never been a day where it actually seemed like work. I have run with the bulls in Pamplona. I have raced with Mario Andretti in Indianapolis. I have climbed the Great Wall of China. I have jumped out of airplanes over Kansas. I have wrestled gators in Florida. I have sailed the ocean with Ted Turner. I have swam the oceans in the Caribbean. And I have interviewed Gregg Popovich. Mid-game. Spurs down seven."
Talking with Popovich during an interview after he returned to reporting during his bout with cancer
"I laid in the hospital for months, hoping to do this again."
Describing to Esquire why he wore the colorful suits
"I grew up in Batavia, Illinois, a small town out in the corn fields, west of Chicago. It was boring. For our senior picture, they said, 'black or navy blazer.' And I thought, Why do I want to look like everybody else? I was a big fan of The Monkees, and I had this electric blue nehru jacket, like one Micky would wear. So I wore that and showed up and they said, 'We told you: a blue or black sportcoat.' I argued that it was actually blue, created a little controversy. But, now, you look at the yearbook and everyone looks exactly the same. Except for me."
On taking advantage every day, at the ESPYs
"If I've learned anything through all of this, it's that each and every day is a canvas, waiting to be painted — an opportunity for love, for fun, for living, for learning."
© Copyright IBTimes 2023. All rights reserved.