Cruel Joke: AIDS-Plagued Tanzania Must Also Cope With Fake HIV Drugs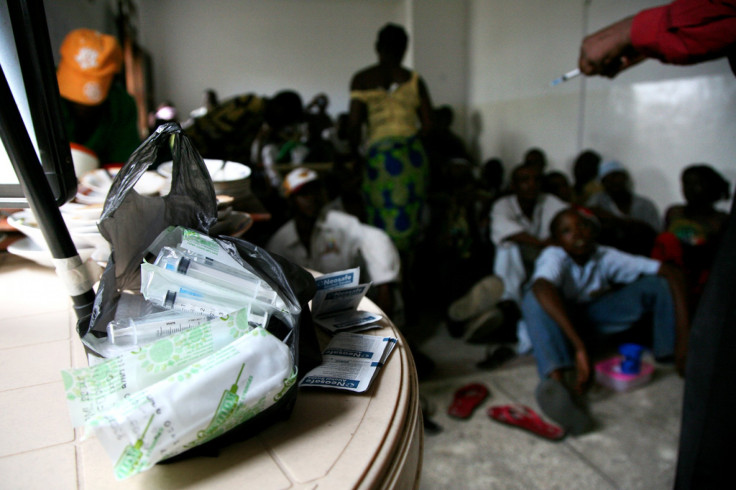 Tanzania's investigation into the circulation of sub-standard HIV drugs in the country may lead to further criminal prosecution, the Health Minister, Hussein Ali Mwinyi, said.
The Health Ministry reported that about 12,000 bottles of fake anti-retroviral (ARVs) produced by the local pharmaceutical industry had been distributed in the market, and only 9,570 bottles have been successfully recalled so far.
Mwinyi has suspended three top officials overseeing the Medical Stores Department and halted all local production of the phony ARVs, according to the government-owned paper Tanzania Daily News.
Mwinyi said that he would "not allow people to play around with the lives of Tanzanians," as quoted by the BBC.
Police forces and security services are investigating the potential culprit behind this batch of fake drugs, and government officials could also face criminal prosecution over their alleged links to the pseudo-medications.
Corruption in Tanzanian political circles is hardly a new phenomenon.
Earlier this year, Tanzania's President Jakaya Kikwete dismissed six top ministers after a report uncovered rampant misuse of public funding in at least seven ministries, including the Health Ministry.
Mwinyi was appointed to replace his predecessor in May, just three months before the Health Ministry was alerted of the fake ARVs drug incident in August.
Upon receiving the report, the Ministry immediately recalled the drugs for further testing, which revealed that the quality of the drug was sub-standard.
While analysts have expressed concerns about the quality of locally-produced drugs in East African countries, where corruption is pervasive, Mwinyi assured the public that the current batch was merely a singular incident.
"The remaining anti-retrovirals are of good quality -- and we are certain of that -- and we want to assure [the patients] that they should not fear anything," he said, after having ordered all health professionals to contact and reassess their ARV-using patients' medication.
Tanzania has been combating the AIDS epidemic for over two decades now.
Tanzania remains one of the poorest nations in the world, with about 1.2 million of the 45 million people living with HIV.
A UN report revealed that an estimate 100,000 Tanzanians were newly infected with HIV in 2009 – that translates to about 275 new infections every day. In that same year, 86,000 people died from AIDS.
In 2001, the country officially recognized that anti-retroviral treatment is a right for all patients living with HIV, and began a five-year plan in 2003 to expand the accessibility of these drugs.
Yet, after a series of painful fiscal reforms, only half of the people who need the treatment were able to receive it for free by 2010.
Nearly all the funding that goes into HIV and AIDS treatment programs come from foreign aid, which was cut last year by donor countries including The Netherlands, which expressed concerns regarding Tanzania's corruption and slow pace of reform.
The Health Ministry is also facing a critical shortage problem of health workers. Many such workers have been severely underpaid and are serving more patients than the number recommended by WHO regulations, according to local All Africa News.
Mwinyi announced in August a plan to hire 7,000 more health workers by the end of this year, to combat the nation's widespread HIV epidemic.
Along with the U.S. and other African partners, Tanzania has begun a series of HIV prevention strategies in many different areas to test whether or not an AIDS-free generation is truly possible. These various strategies ranged from small cash payment for girls who stay in school, to alternative vocational training for sex workers, to counseling and additional treatments.
Tanzania is now at a crossroads for reform, with a challenging yet resolute goal of becoming both corruption-free and AIDS-free.
© Copyright IBTimes 2023. All rights reserved.