Daniel Ricciardo Ready For 'Fresh Challenge' After Confirming Red Bull Departure
Daniel Ricciardo confirmed he will leave Red Bull Racing at the end of the 2018 season and join the Renault works team in 2019. The Australian will partner with Nico Hulkenburg after agreeing a two-year deal with the French manufacturer.
The 29-year-old shocked the Formula 1 world with a sudden change of heart after it looked almost certain he would remain with Red Bull Racing, especially since the driver himself had confirmed he had held positive talks with the Austrian team.
Ricciardo was linked with a move to Mercedes and Ferrari earlier in the season, but it soon became clear that there was no room for the Australian with the two title contenders. The Silver Arrows team chose to retain Lewis Hamilton and Valtteri Bottas, while the Italian outfit are set to choose between Kimi Raikkonen and Charles Leclerc as Sebastian Vettel's teammate in 2019.
This meant Red Bull was the next best option as Ricciardo is keen to be in a car that can challenge for the title. But the Australian driver has decided to take up a fresh challenge with Renault in 2019 and admitted that it was one of the hardest decisions of his career.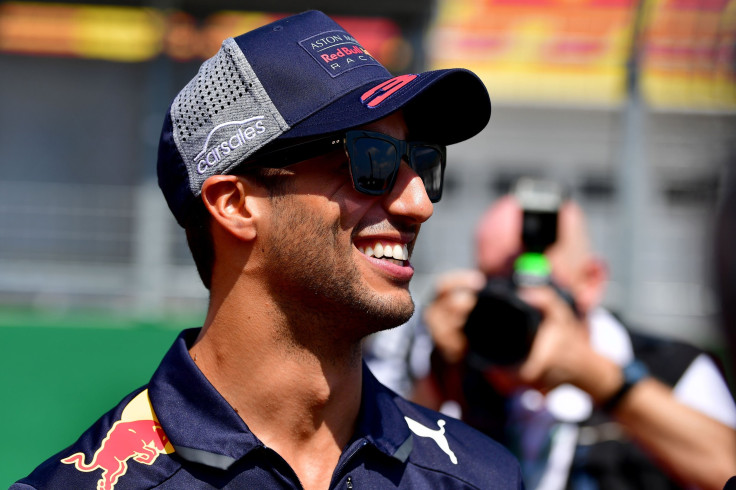 "It was probably one of the most difficult decisions to take in my career so far. But I thought that it was time for me to take on a fresh and new challenge," Ricciardo said on Friday, as quoted by News.com.au. "I realize that there is a lot ahead in order to allow Renault to reach their target of competing at the highest level but I have been impressed by their progression in only two years, and I know that each time Renault has been in the sport they eventually won."
"I hope to be able to help them in this journey and contribute on and off track," the Red Bull driver added.
Ricciardo's decision to move to Renault will be seen as a step back for a driver regarded as one of the best on the grid. The French manufacturer is currently a midfield team and it remains unlikely that they will challenge for the F1 Drivers' or Constructors' title in 2019.
However, the seven-time Grand Prix winner will be the leader in the team after it became clear that Red Bull have put all their money on Max Verstappen. Renault's last world championship came with Fernando Alonso in 2005 and 2006 and the team's president Jerome Stoll revealed that Ricciardo's arrival provides them with an opportunity to get back to the sharp end of the grid.
"Renault decided to come back to Formula One to fight for world championships. Signing Daniel Ricciardo is a unique opportunity for the Groupe Renault towards this objective that could not be missed. We welcome Daniel's arrival to our team, still in the making, but more motivated than ever," Renault Sport Racing president Stoll said.
© Copyright IBTimes 2023. All rights reserved.