Doctors Remove 40-Foot-Long Iron Rods From Teenager's Chest In Rare Surgery
KEY POINTS
The rods pierced the teenager when his bike collided with a car
The rods were cut into small parts before being removed
The victim was said to be in a stable condition, but under observation
The doctors at a hospital in India saved the life of an 18-year-old by removing two iron rods that had entered his body when his bike collided with a car.
The rare surgery, which last for five hours, took place in Rohtak, a city in the northern state of Haryana. Doctors in the cardio and anesthesia departments went back and forth before deciding to perform the extremely difficult surgery.
Initially the procedure began as a cardiac surgery, but, later, a mechanic who cuts iron rods was called into the operation room. The rods were then cut into small pieces and removed, News 18 reported.
"Management of such sorts of injuries is highly challenging as it may prove fatal without timely surgical intervention. In such cases, removal or movement of penetrating rods should be avoided as it may lead to fatal hemorrhage," cardiac surgeon Dr S.S. Lohchab, said according to Tribune India.
The teenager was said to be out of danger, but was under observation.
According to local media reports, the teenager was on his bike Friday when his vehicle collided with a car carrying iron rods. This led to two 40-feet long beams piercing straight through his chest. The iron rods were first cut to about 6-foot-long rods, which remained in his body. Later, those iron rods were removed during the surgery.
Last month, in a rare surgery, a 20-year-old woman from Jordan was rescued by doctors who removed a hairball weighing 13 pounds from her stomach. The woman suffers from trichotillomania, which triggers a recurrent, irresistible urge to pull out hair from the scalp or body, local media reported. The patient's identity was not revealed. The woman was admitted to the emergency department with severe pain and constipation for five days. She had difficulty swallowing and had a noticeable drop in weight by nearly 66 pounds during the past year. This type of condition is said to be characterized by a state of tension before pulling hair and then feeling relieved, satisfied or pleased after the act is committed.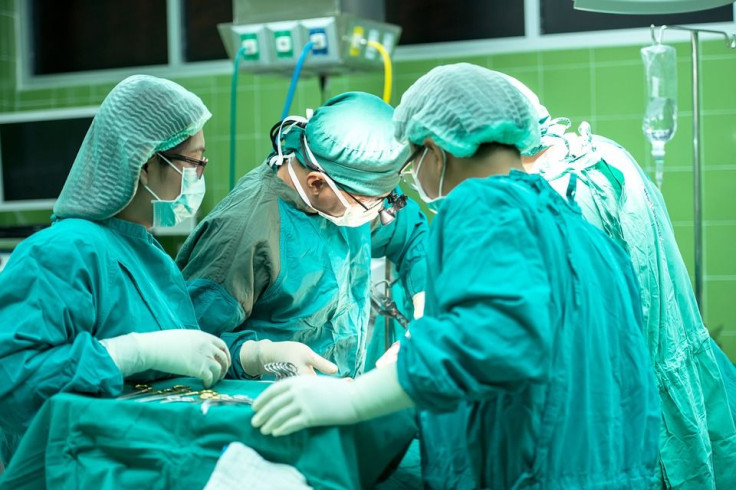 © Copyright IBTimes 2023. All rights reserved.