Duke Fans Taunt N.C. State Player Tyler Lewis About Grandmother's Death [VIDEO]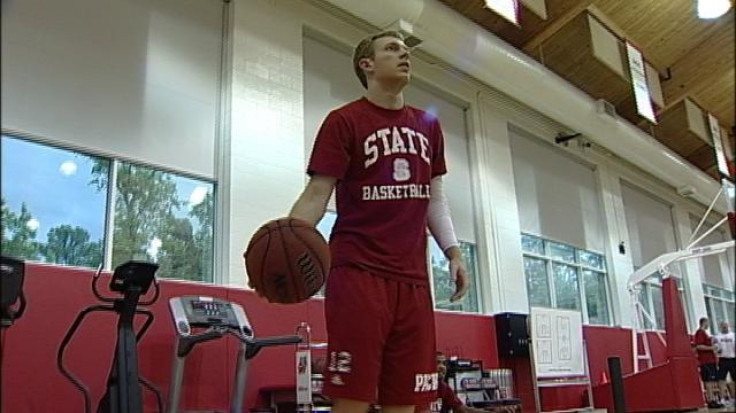 On Thursday night, Duke got a measure of revenge by beating North Carolina State 98-85. Last month, the Wolfpack defeated the Blue Devils, who were the top ranked team in the country.
The final score, however, was the not biggest story of the game. The Duke student section, also known as the "Cameron Crazies," made headlines because of a chant they performed during the contest. The Blue Devil fans seemingly taunted an N.C. State player when he was at the free throw line.
Point guard Tyler Lewis's grandmother died on Saturday, and a story was published about how close the two were. With 13:47 remaining in the second half, the crowd started chanting what sounded like, "Where's your grandma?"
There have been some reports disputing what was actually said. Lewis's father was at the game, and confirmed that some students were taunting his son about his grandmother.
"There was an instant when a brief number of students chanted about Tyler's grandmother," Rick Lewis told the Charlotte Observer. "It wasn't the entire student section. I think a few tried to outdo themselves."
Much of the student section reportedly chanted "Past your bedtime," making fun of Lewis's appearance. However, some fans seemed to have crossed the line.
You can watch the video below to hear the chant.
© Copyright IBTimes 2023. All rights reserved.