Dutch Restaurant Tests Individual Booths For Diners To Prevent Spread Of Coronavirus
Servers will deliver food from a 6-foot distance through the enclosure's door
KEY POINTS
A Dutch restaurant is testing solo booths for its customers to dine in to curb the spread of coronavirus.
The dining concept came about as a result of the restaurant's limited dining space
Servers will deliver food from a 6-foot distance through the enclosure's door
A Dutch restaurant is testing a "greenhouse" concept by providing individual glass booths for its customers to enjoy their meals.
The inventive way to maintain social distancing measures while allowing customers to experience a night on the town is something Eten restaurant in Amsterdam is testing. It's all part of major efforts to try and prevent the further spread of the novel coronavirus and deadly respiratory illness COVID-19.
The separate greenhouse concept is referred to as "Serres Sépparées," and came about because the restaurant already had limited space. Inviting diners to enjoy a meal would be difficult while practicing safe social distancing with how close tables already were, so housing diners in these individual glass pods is a way to ensure business can go on as usual.
Servers would also be protected from those dining in the small greenhouses, as they would deliver food from the distance of six feet away into the dining rooms. However, guests can opt to enjoy dishes from the restaurant's four-course menu either in the greenhouses or in the main restaurant, all while still following social distancing procedures.
The goal, according to the restaurant, is to "create a safe and intimate home for partners to reconnect, with the outside world at their own leisure." Interested parties will have to pre-book the pods when restaurants are able to open back up later this month. The restaurant indicates they should be for "people who are already living together." It would be $43 extra to accommodate an additional person. Eating alone will net you a $43 discount.
All booths have been booked through the end of June, so there will be a wait if you're interested in trying out this new way of dining. Eten has not indicated whether or not these special greenhouse pods will remain up if and when the novel coronavirus is no longer an immediate concern. It may be something additional restaurants end up adopting in the future, however, regardless of the virus's status. It's an intriguing way to protect diners from outside germs and it may be a novelty when the pandemic has begun to subside.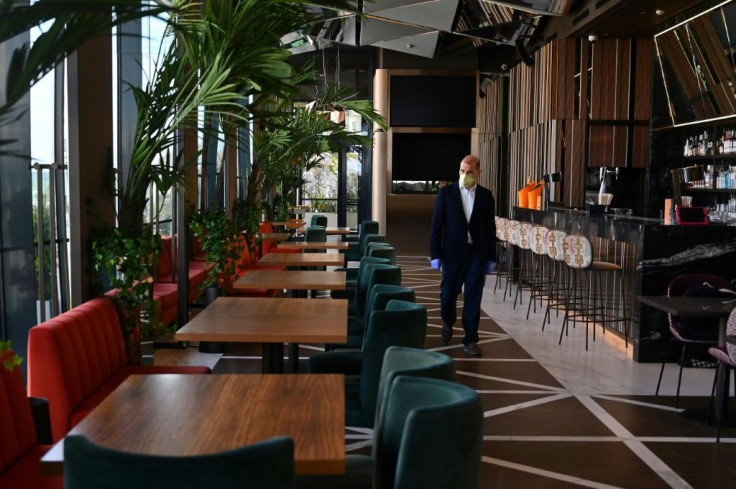 © Copyright IBTimes 2023. All rights reserved.