Ebola In NYC: Morgan Dixon, Craig Spencer Fiancee, Has No Symptoms, Remains In Quarantine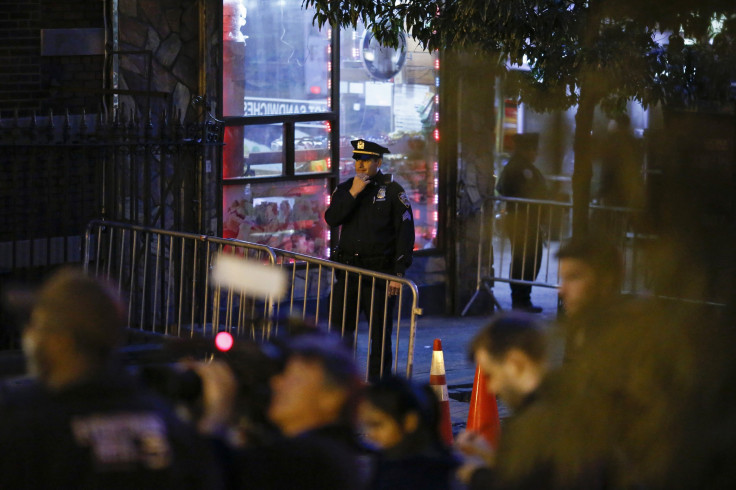 The fiancee of the first Ebola patient in New York is considered asymptomatic, but will remain under quarantine. Morgan Dixon, the fiancée of Craig Spencer, was being monitoried Monday along with two of Spencer's friends who were also being treated despite showing no Ebola symptoms.
Spencer, a doctor who treated Ebola patients in West Africa, checked into Bellevue Hospital on Thursday and became the first confirmed Ebola case in New York City. New York City Mayor Bill de Blasio discussed Dixon's condition during a news conference Monday, the New York Times reported. "There's no evidence of a pattern of spreading here that would cause us to have greater concern," de Blasio said.
A 5-year-old boy was taken to Bellevue Monday with Ebola-like symptoms. The boy recently returned from Guinea, one of the West African countries at the center of the Ebola outbreak. "The patient was transported by a specially trained HAZ TAC unit wearing Personal Protective Equipment (PPE). The patient was not febrile when first examined at Bellevue. The patient developed a fever while at the hospital at approximately 7 a.m. this morning. After consulting with the hospital and the CDC, the Health Department decided to conduct a test for the Ebola virus, because of this patient's recent travel history and pattern of symptoms. The Health Department and HHC are also evaluating the patient for other causes of illness," the NYC Dept. of Health & Mental Hygiene said in a statement. Preliminary test results were expected later Monday.
The mother of the boy had not shown any Ebola symptoms, reports Liz Cho, Eyewitness News co-anchor, on Twitter.
Meanwhile, Kaci Hickox, a nurse who was in mandatory quarantine in New Jersey over the weekend after returning from West Africa, was released Monday and was scheduled to be transported to Maine.
© Copyright IBTimes 2023. All rights reserved.