As Ebola Outbreak Recedes, Global Health Care Leaders Focus On Prevention, Coordinated Action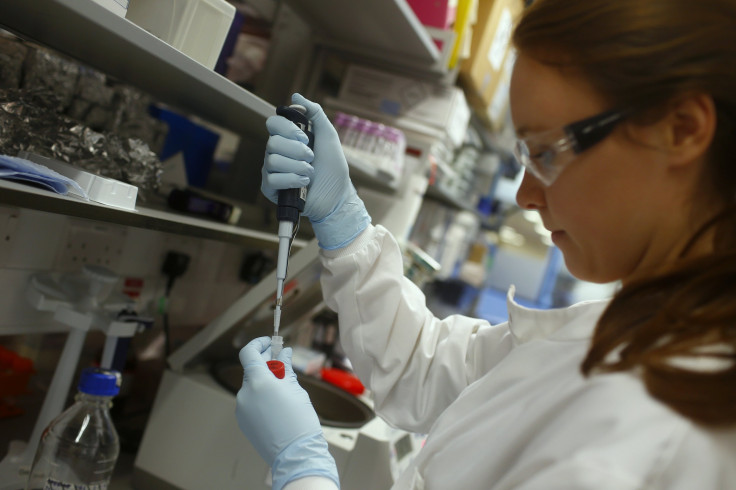 The recent Ebola outbreak, for which the number of new cases reported each week in the three most severely affected countries is finally beginning to fall, underscores the need to prepare for the next disease outbreak. Global health leaders are asking what it will take to prevent the next disease outbreak from spiraling out of control as the global population approaches 7.5 billion people and grows more connected.
Governments and aid organizations will need to build stronger health care systems in some of the world's poorest countries and further invest, preemptively, in developing drugs and vaccines to treat rare diseases that could threaten global health. Those are the recommendations of leaders from the public and private sector who convened at the World Economic Forum in Davos, Switzerland, Thursday to talk about the lessons from the latest Ebola outbreak, which has killed thousands in West Africa.
Margaret Chan, director-general of the World Health Organization, emphasized that early detection of outbreaks is crucial for marshaling an effective global response. "Ebola was spreading undetected for three months in Guinea," she said. "The first case happened in December 2013 and it was not detected until March 2014."
Alpha Condé, the president of Guinea, said that opening more community health centers will be a key step in his country's effort to prevent such an awareness gap in the future. "We need to be able to detect all these different viruses ourselves, and not always rely on aid from the outside," he said through a translator. "Now it's Ebola, but it could be any kind of disease or a new disease."
With a stronger health care system in place, doctors and nurses could better contain outbreaks that do occur by isolating contagious patients and treating them appropriately – or giving advice to community members about prevention.
Chan said "129 countries in the world have very weak public health systems to even prepare themselves for importation of Ebola or other equally severe diseases."
Even if every country had a modern health system, a coordinated international response often proves necessary to halt serious outbreaks since diseases do not recognize borders, participants at the Davos meeting said. Here, too, lies an opportunity for improvement from the first days that Ebola was identified. African nations need to communicate and react to such threats as seamlessly as if they all beloned to one country, Condé said. Chan added that governments and international aid organizations must not grow weary in their efforts to eradicate Ebola until the very last case is closed.
Seth Berkley, CEO of nonprofit GAVI Alliance, said that more attention should be given to disease tracking and monitoring. "You need to have the health care facilities to take care of the patients and do isolation but you also need to have people who are trained to go out and look for cases and do the epidemiology," he said. "This, in the health care field, has not been the most trendy thing to invest in."
Doctors and nurses also need better tools with which to fight these outbreaks, including drugs and vaccines. "Ebola has been around for 40 years and yet we are empty handed in terms of diagnostics and drugs to help us stop the transmission of the disease," Chan said. Largely due to a vaccine, measles has not been considered a major threat within the U.S. since 2000, although outbreaks do still occur.
Johnson & Johnson is developing one of two Ebola vaccines that are being tested in human trials. Paul Stoffels, chief scientific officer for the company, said his team has enjoyed unprecedented access to funding and rapid regulatory review. That access has accelerated a process that typically takes two to three months to as few as 24 hours.
Condé, though, was wary of placing hope in a vaccine for his people. "When we talk about vaccines, we're talking about having a large clientele and Ebola is affecting poor people," he said. "If Ebola was a disease of developed countries, we would have found a vaccine by now."
"We still today have a market failure," Berkley of GAVI acknowledged. His organization is wholly dedicated to increasing access to immunizations in poor countries. "We need to come up with important public-private resources to support vaccines."
The ongoing Ebola outbreak has so far led to the deaths of at least 8,600 people and is the largest of more than 25 outbreaks to date since the disease was first identified in 1976. Health care professionals in Nigeria, Senegal and the U.S. have managed to stop its spread while Ebola continues to threaten residents of Guinea, Liberia and Sierra Leone. Ebola can only be transferred through direct contact with the bodily fluids of an infected person, and is therefore easier to contain than airborne viruses like measles.
© Copyright IBTimes 2023. All rights reserved.
FOLLOW MORE IBT NEWS ON THE BELOW CHANNELS