Elton John Confirms He's Not Been Invited To Prince Harry, Meghan's Wedding
Elton John recently confirmed that he has not received an invitation to Prince Harry and Meghan Markle's wedding.
During a recent interview with BBC Radio 2 (via Entertainment Weekly), host Chris Evans asked John to confirm whether or not he will be at the May 19 nuptials. Evans also noted the fact that John lives very close to Windsor Castle, Prince Harry, and Markle's wedding venue.
"I can't because we haven't had the invitation yet," he said.
John was first linked to Prince Harry and Markle's wedding earlier this year after he spoke about Princess Diana during an interview. John and Princess Diana were very close to each other when she was still alive. In fact, John was also invited to Prince William and Kate Middleton's wedding in 2011.
Weeks later, John confirmed that he has canceled his shows on May 18 and 19, and fans were convinced that it was so he could attend Prince Harry and Markle's union at St. George's Chapel in Windsor Castle.
Meanwhile, John isn't the only artist who has been attached to the royal couple. Spice Girls was also rumored to perform at the wedding, but Victoria Beckham denied it in February. A few weeks later, Mel B confirmed that she received an invitation from Prince Harry and Markle.
When asked if John would be open to performing with Spice Girls, he jokingly said, "Oh probably, yeah, and Kanye West and Kendrick Lamar. I mean, the Spice Girls, no one's going to beat them off the stage, are they? I mean they're just huge."
Prince Harry and Markle have already sent out their wedding invitations to their 600 guests. Following the ceremony, a reception will be held at St. George's Hall. The couple's 200 other guests will be invited to an intimate reception at Frogmore House on the night of their wedding day.
Some of the confirmed guests include Markle's mom, Doria Radlan, and dad, Thomas Markle Jr. Prince Harry's royal family members will also be present at the nuptials.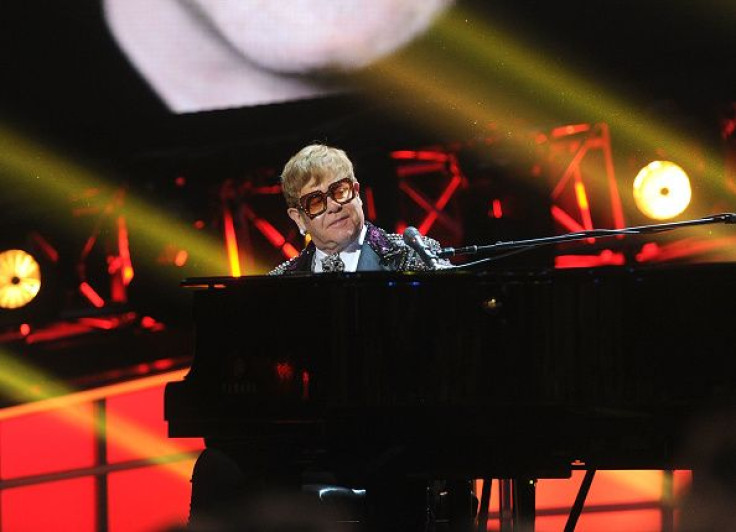 © Copyright IBTimes 2023. All rights reserved.