Eminem Apologizes To Mother Debbie Mathers In 'Headlights' [AUDIO]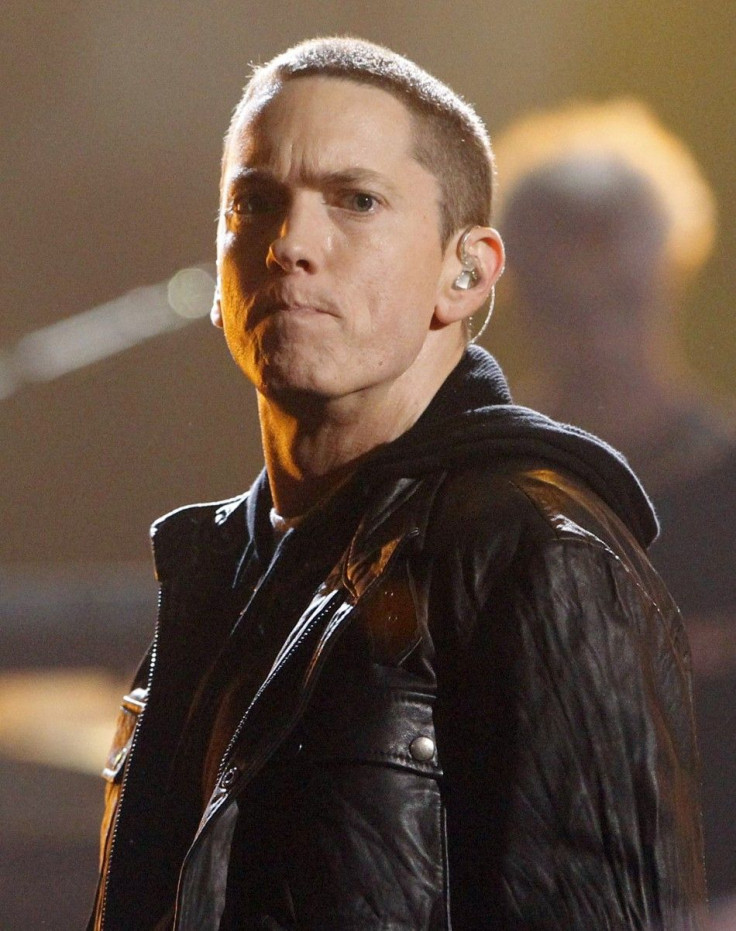 Eminem is apologizing to his mother after he famously tore her apart in songs like "Cleanin' Out My Closet." This time around, one of his most shocking tunes on his new album, "MMLP2," is "Headlights," on which he thanks Debbie Mathers for being both mother and father. The two still remain estranged, but the song's lyrics could be Eminem's attempt to make amends with his mom.
In the new rap he brings up 2002's "Cleanin' Out My Closet," in which he mentioned a "selfish b-tch" who he hoped would "burn in hell." In the opening lyrics to "Headlights," Em raps, "I went in headfirst, never thinking about who what I said hurt … My mom probably got it the worst." He even says, "Mom, you're still beautiful to me."
Eminem's mother filed a $10 million lawsuit against him in 1999, accusing him of slander. They settled on $25,000 in 2001.
But that's behind him now. In "Headlights," he sings, "But I'm sorry mama for 'Cleanin' Out My Closet,' at the time I was angry" and then adds that he no longer plays the song. "That song I no longer pay at shows and I cringe every time it's on the radio."
Eminem goes on to talk about their tumultuous relationship. He said he has remorse for his mother not being in his children's lives. But instead of focusing on regret, Slim Shady makes it clear that he loathes their dysfunctional relationship.
"Now, I know it's not your fault, and I'm not making jokes," he says in the song. "But ma, I forgive you, so does Nathan yo."
Eminem's half-brother Nathan was put in foster care by the mother when he was a child. The Detroit rapper later became Nathan's legal guardian.
"All you did, all you said, you did your best to raise us both," Eminem says. "Foster care, that cross you bare, few may be as heavy as yours. But I love you Debbie Mathers, oh what a tangled web we have."
Check out the song below:
FOLLOW MORE IBT NEWS ON THE BELOW CHANNELS