Endangered Monkey Killed, Eaten By 6 Men On Facebook Live
Six men were arrested in Vietnam for killing and eating an endangered monkey while live streaming it on Facebook, police said Friday. The men, aged 35-59, confessed Thursday to violating wildlife protection laws.
Vietnamese langur monkeys, which are one of the world's most endangered primate species, are often trafficked and consumed in the Southeast Asian country as many still believe in the healing and medicinal qualities of the animals' body parts. However, it is very rare that such an incident was broadcasted on social media. The sale of the animals protected under the country's conservation laws takes place on the black market.
"It took time for us to figure out the suspects involved," police told Agence Frane-Presse, adding that one of the six accused bought the monkey from a hunter for $49. The men live streamed the gruesome video on Facebook on Nov. 17 prompting an investigation.
Vietnam has more critically endangered primates than any other country in the region with 11 out of its 25 primate species on the verge of extinction. Several of these species are only found in Vietnam.
It remains unclear as to what species of langur was killed and eaten by the men, but it is believed that the Cat Ba langur is among the rarest primates in the world – with a population size estimated at less than 70 individuals. The Endangered Primate Rescue Centre at Cuc Phuong National Park is the only facility housing captive Cat Ba langurs.
Meanwhile, leaf-eating langurs are also among the most endangered primate species in the world and are only found in the northern part of Vietnam.
In 2015, an investigation by Cruelty Free International (CFI), a U.K.-based anti-animal testing organization, found a flourishing illicit trade in which monkeys were caught in Cambodian forests and smuggled into Vietnam. The primates were issued fake documents that label them as farmed monkeys, allowing them to be exported legally.
"We're talking about animals being laundered," Sarah Kite, director of special projects at CFI, said at the time. "The really shocking thing from our recent investigation was this trade of wild caught macaques was going from Cambodia to Vietnam."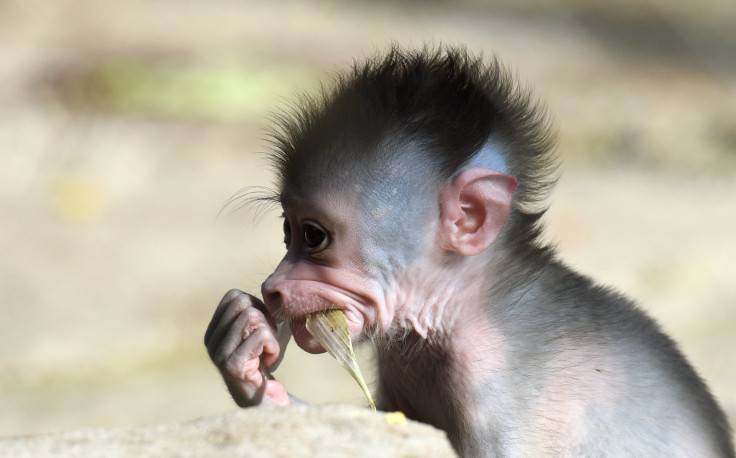 © Copyright IBTimes 2023. All rights reserved.