Europe Refugee Crisis: Germany Expects Turkey To Stick To EU Deal After PM Ahmet Davutoğlu's Resignation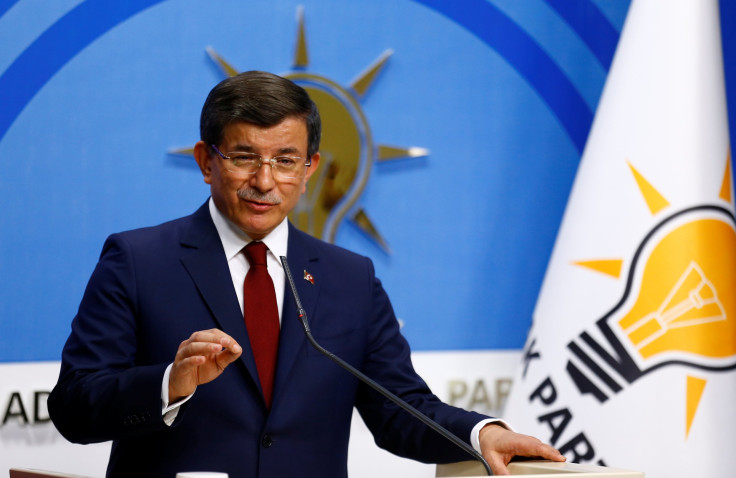 Germany expects Turkey to remain committed to the deal with the European Union aimed at curbing the entry of refugees and migrants to the bloc despite Turkish Prime Minister Ahmet Davutoğlu's resignation, a German government spokesman said Friday. The comments come a day after Davutoğlu announced he was stepping down from his position.
"The chancellor (Angela Merkel) has worked very well with Turkish Prime Minister Davutoğlu and all Turkish officials, and we expect this good and constructive cooperation to continue with a new Turkish prime minister," deputy German government spokesman Georg Streiter said, according to Agence France-Presse. "We will fulfill our commitments and expect that Turkey will also fulfill its commitments. It is not an agreement between the EU and Mr. Davutoglu, but rather an agreement between the EU and Turkey."
The resignation of Davutoğlu raised concern among EU leaders who agreed Wednesday to allow Turkish citizens visa-free travel to Europe, as a part of the refugee deal that was negotiated by Davutoğlu.
Under the EU-Turkey deal, one refugee from Turkey will be resettled in Europe for every refugee sent back from Greece. Turkey is also expected to receive an extended aid package of 6 billion euros ($6.7 billion) in exchange for taking back and, in some cases, repatriating refugees.
Davutoğlu reportedly stepped down over disagreement concerning President Recep Tayyip Erdoğan's plans to change the constitution and consolidate the power of the presidency.
© Copyright IBTimes 2023. All rights reserved.