Ex-Liverpool Star Explains Why Diogo Jota Isn't Really Back
KEY POINTS
Diogo Jota is officially back in Liverpool's line-up after a three-month injury layoff
Liverpool legend Stephen Warnock weighed in on Jota's return
The Portuguese striker is confident he will soon be back in his old form
A Liverpool legend is reminding fans not to expect too much from Diogo Jota.
After three months of being sidelined, Jota has finally made his return to Anfield. The Reds seemingly found new hope, and fans are looking forward to seeing the club's marksman score goals once again.
However, former Liverpool left-back Stephen Warnock isn't convinced that the Portuguese striker will make an impact immediately on the struggling Reds team. According to Warnock, it is highly unlikely for a player who has been inactive for months to instantly return to his old form.
"You have got to be so careful, people have got to be careful to think that he will be fully fit," Warnock said of Jota on LFC TV. "He is fit as in the fact that he is going to be able to get back on to a football pitch and perform. But to get to the levels that he was at before he was injured could take four or five weeks."
"And that's what the issue when you bring a player back after a layoff of three months," he continued.
The 39-year-old further explained that Jota is still without a doubt an exceptional player. However, there's a possibility that "psychological" factors might also play a huge role in the goal scorer's progress.
"We know the form that he [Jota] was in before he got that injury," the former England national team defender pointed out. "He is a threat in behind, he is a very clever player to get in between defenders, he wants to come off defenders and turn and run at them, he is calm with the ball, his pressing – the way he presses defenders to win the ball back higher up the pitch."
"He will definitely be a bonus, but it is just how fit he is, match sharpness, how confident he is that he has fully recovered from that injury," he added."That's a psychological matter as do you have that trust in yourself and what you have done behind the scenes to make sure that you are at your best."
Jota made his official return to action as a substitute against Chelsea on Thursday. Far from what many expected, the former Wolves star didn't manage to score a goal, and Liverpool lost to the Blues 0-1.
Addressing his return, Jota assured everybody that he will regain his rhythm sooner rather than later.
"Obviously when you are out for so long it's not easy to get back on track 100% straight away," Jota recently told Liverpool's official website. "But it was good, I played around 35 minutes and felt good. So I just need to keep training hard and with game time I think I'll be at my best again very soon."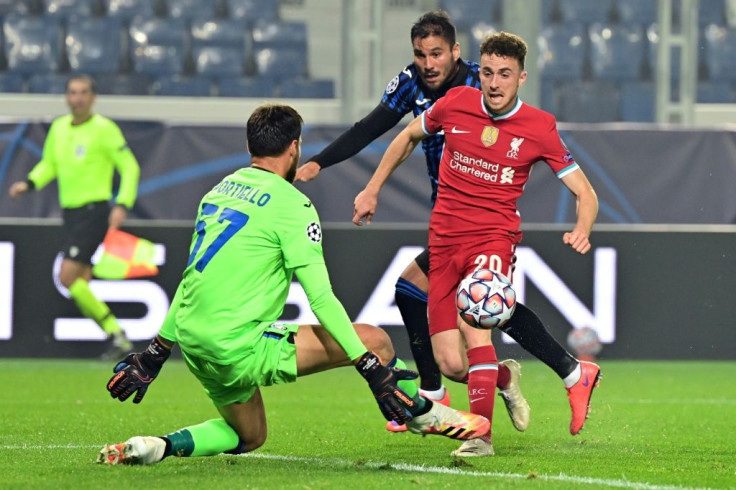 © Copyright IBTimes 2023. All rights reserved.