F1 News: Michael Schumacher's Wife Shares Update Before Accident's Anniversary
KEY POINTS
Michael Schumacher is the F1's only seven-time champion
He suffered a severe brain injury in a skiing accident in 2013
Schumacher is making good progress but still struggling to communicate
Corrina Schumacher asked his husband's fans to come together for the launch of "KeepFightingMichael" social media page as she shared a very rare update about F1 legend Michael Schumacher's health condition.
The former decorated horse rider said a short message about the page that is about to be launched this Sunday. "Many small particles can form a huge mosaic," she said. "Together you are stronger, and that is exactly how combined forces of the 'KeepFighting' movement make it easier to encourage others," per reports from Independent.
The hashtag #KeepFighting will be used by the driver's fan club based in Kerpen on its social media campaign to raise awareness. The hashtag is also the namesake of the foundation that was inspired by Schumacher, which supports other victims of accidents and funds researches to find a cure for brain and spinal cord injuries. On the foundation's website is the "Keep Fighting" mosaic that is composed of a collection of photos that allows the fans to upload their favorite moment of Schumacher's career.
The page will be made on the same date where the German racer had the skiing accident six years ago. It was on December 29, 2013, when Schumacher and his son Mick was skiing in the French Alps. He accidentally fell and hit his head on a rock and sustained a severe head trauma despite wearing a helmet. He was once put on a medically-induced coma and as of July 2019, his former manager at Ferrari Jean Todt said that he was able to watch Formula One races on TV but still struggling to communicate, as said on Telegraph.
"Six years full of hope that Michael will one day go out in public again," said Schumacher's fan club head Reiner Ferling. "As a fan club, we will provide all kinds of support that we can provide," he added.
The 50-year old is the only Formula One seven-time world champion, including five consecutive championship years from 2000 to 2004.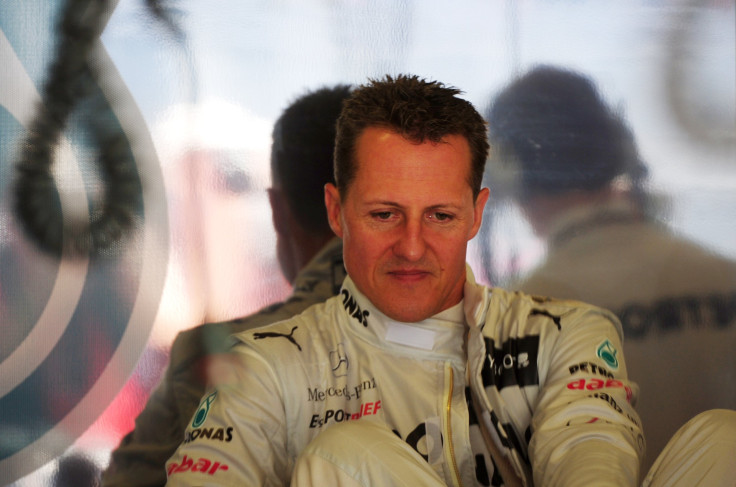 © Copyright IBTimes 2023. All rights reserved.