Fake Syrian Passports Easy To Get? ID Found Near Paris Attacker Linked To Rampant Forgery Problem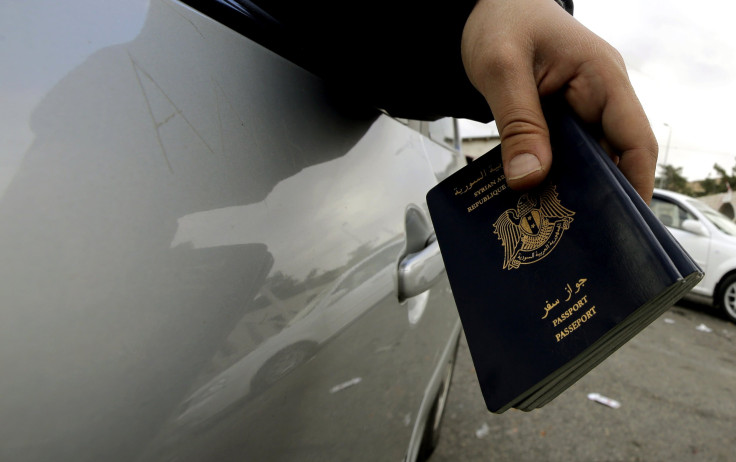 Authorities investigating the Paris terrorist attacks may have a passport problem. After French police found a Syrian passport near the body of one of the suspected Islamic State group suicide bombers, authorities there started checking documents, finding that as many as eight people have entered Europe using credentials with same personal information, the Guardian reported. Some officials have suggested the passport may have been planted to stir up fear of the thousands of refugees who have migrated to Europe to escape ISIS in recent months, but the incident also points to a larger fraud issue.
"There are people who are in Turkey now who buy fake Syrian passports because they know Syrians get the right to asylum in all the member states of the European Union," Fabrice Leggeri, the head of the border control agency Frontex, told Europe 1 earlier this year. "People who use false Syrian passports often speak in Arabic. They may originate in North Africa or the Middle East, but they have the profile of economic migrants."
Getting a fake Syrian passport is "surprisingly easy" if you have the money, as BuzzFeed put it last year. Along the Turkey-Syria border, high-quality passports cost $2,000, while less realistic options are $1,000. A BuzzFeed reporter was able to buy a Syrian ID card for $150.
The prices and the process vary. A reporter for Dutch magazine Nieuwe Revu paid $825 for a passport and ID, which took all of 40 hours to obtain in September. When the forger asked for a photo, the reporter sent a headshot of Dutch Prime Minister Mark Rutte. He received it with no problems, Dutch News reported.
The need for ID to cross country borders has clearly spawned a business, and the sheer number of refugees has led to kinks in the immigration process. Applicants are always subject to further questioning about their alleged home country if border control feels suspicious, but having the resources to examine people often depends on the location and the flow of asylum-seekers.
"If someone says they are from an area of Syria that we don't have much information about, they often simply end up getting the benefit of the doubt," an official speaking on the condition of anonymity told the Telegraph. "To really investigate someone properly and challenge their version of events takes a lot of work, and given the numbers of migrants we are talking about now, that is an impossible job. For a lot of governments the easy option is simply to accept what asylum seekers say at face value."
© Copyright IBTimes 2023. All rights reserved.
FOLLOW MORE IBT NEWS ON THE BELOW CHANNELS