Female Athletes Look Gorgeous In Lingerie While Playing Their Sport In Sexy Ad
KEY POINTS
Four female athletes wore sexy lingerie while playing their sports in new ad
The said ad was questioned by an American newspaper
One of the female athletes expressed her thoughts about the campagin on Instagram
A lingerie brand showcased four female athletes wearing sexy lingerie in their new global campaign.
In relation to International Women's Day, lingerie brand Agent Provocateur released a new global campaign called " Play to Win." The campaign aims not only to promote femininity but to also let the public know that women in sports should not be judged by their shape.
The sexy ad features the four athletes: gymnast Georgia May Fenton, pole vaulter Alysha Newman, hurdler Queen Harrison-Claye and rock climber Sasha Digiulian wearing underwear from the brand while taking part in their respective sports.
As expected, it didn't take long for the ad to be plagued with controversies. The New York Times was one of the most notable entities to question whether the said ad was "a step forward or a great leap back."
Undeniably, it is quite hard not to see an ad that highlights a woman's body without malice. Whether it is for a good cause or not, it will always come across as sexual in any kind of way.
However, Agent Provocateur may have pulled this one off quite well. The ad surprisingly seems like an empowering move. Some found it fun and crucially the athlete look comfortable as they push their bodies climbing, leaping and twirling around a bar wearing sultry underwear. What's eve more interesting was that all the women did chose what they wore in the said ad and the campaign was actually female-led.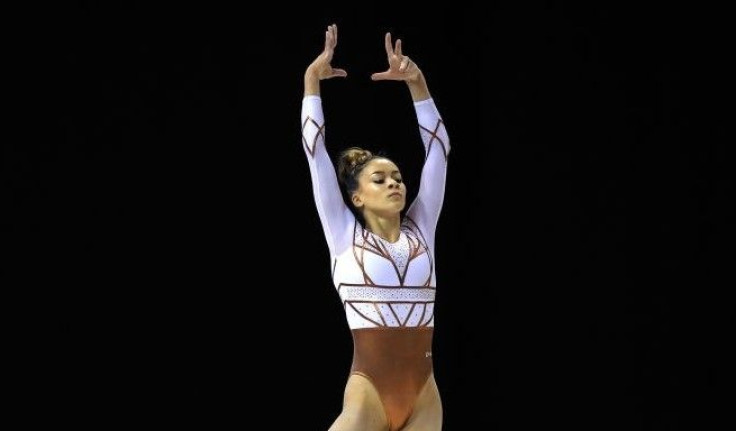 Digiulian, one of the female athletes featured on the ad took her thoughts to Instagram and addressed why they need such campaigns that aim to celebrate the bodies of sportswomen.
"In my career, my body has routinely been a topic of conversation. I have been called anorexic and I have been fat-shamed. I have been analyzed for what I wear, and judged for being too 'pink.' I have been told I don't look like a 'climber,' I am not 'core,' and at times, I feel like I don't belong to a sport that I have loved since I was 6 years old," Digiulian wrote.
"I am honoured that Agent Provocateur decided to feature athletes as their models in the new 2020 global campaign. For a luxury fashion brand to recognize the diverse body types out there and to embrace all of us as beautiful in our own shapes and movement is a step forward from traditional norms," Digiulian added.
© Copyright IBTimes 2023. All rights reserved.