Ferrari Will Never Sign Lewis Hamilton, Former Team Principal Says
KEY POINTS
Formula One chief Stefano Domenicali weighed in on Lewis Hamilton's career
Domenicali explained why Ferrari is unlikely to ever sign Hamilton
The seven-time world champion addressed his future with Mercedes
Former Ferrari boss Stefano Domenicali doesn't see Sir Lewis Hamilton ever wearing a red suit in his career.
The idea of Hamilton joining Scuderia Ferrari has been discussed in recent years. In fact, Hamilton himself even teased a switch to the Italian racing team in 2019, saying, "I know I look good in red."
However, ex-Ferrari team principal and recently-appointed Formula One CEO Domenicali isn't convinced that his former team will ever make a formal bid for the seven-time world champion. According to Domenicali, Ferrari has moved on from Hamilton and has already entrusted its future on younger drivers such as Charles Leclerc and Carlos Sainz Jr.
"No, I don't think so," Domenicali recently told the Daily Mail when asked if Hamilton could still join Ferrari. "They have invested in Charles [Leclerc] and now Carlos [Sainz Jr.]. Lewis [Hamilton] will end his career at Mercedes."
Aside from link-ups with Ferrari, the F1 chief also weighed in on Hamilton's sporting future. For Domenicali, Hamilton should continue racing, but he acknowledged that the Brit has earned the right to do other things outside Formula One as well.
"I haven't asked Lewis how long he will go on," the 55-year-old revealed. "He knows I want him to go on and on. He is incredible, at the top of his profession and that position gives him great credibility talking about other issues that are important to him."
It can be recalled that Hamilton's contract extension with Mercedes, for some reason, took longer than expected. What's even more surprising was that the two parties only agreed to a one-year deal, something that baffled Formula One fans.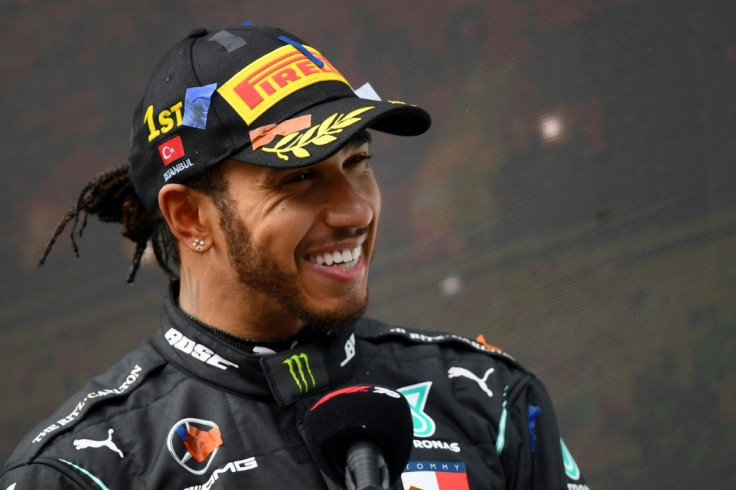 To his defense, Hamilton insisted that the said short-term deal doesn't mean he plans to stop anytime soon. The 36-year-old even said that there are "a lot of great things" bound to happen between him and Mercedes.
"I think I have an extraordinary relationship with Mercedes that's incredibly deep and I think there's more than just racing that we will probably end up doing together," Hamilton told Motorspor.com. "As you've already seen, with this foundation, there are a lot of great things that we will do moving forwards."
"I'm fully invested in this season and in delivering," he added. "I still love what I do. I'm just generally in a fortunate position that I don't have to commit to multiple years. So, I chose to have a one-year deal so that I could see how the year goes."
© Copyright IBTimes 2023. All rights reserved.