FIBA World Cup 2019: Team USA Has Valid Excuse For Upset Loss To Australia
Team USA had a valid reason for their upset loss to Australia.
Australia just handed USA their first loss after 13 years. The Boomers won its first game against no. 1 ranked USA, with a final score of 98-94. The game was held at Marvel Stadium in Melbourne in front of an enourmous crowd of more than 52,000, the largest crowd ever to watch basketball in Australia.
After the devastating loss, Team USA's star point guard Kemba Walker expressed his thoughts and reflected on the matter, ESPN reported.
"They say Team USA doesn't lose, I get it. They haven't lost in a very long time, which I understand, but it happens. Teams lose. You hate to lose, but it's probably good for us. It humbled us very much," Walker reflected.
The Celtics star also came up with what seemed to be a valid excuse for losing the match. According to Walker, the Aussies apparently know each other so well inside the basketball court and that's what made them a better team.
"These guys have been playing with each other for a very long time and they just know each other and do a great job," Walker admitted.
Walker's Team USA co-star Donovan Mitchell also spoke about his feelings after the game. As per Mitchell, the game "doesn't count" but they will still take it as a learning experience.
"At the end of the day, this game doesn't count. Obviously it hurts to lose but I look at this as more of a learning experience as opposed to we just lost. That's the mindset. If you think of this as a loss you start to get carried away," Mitchell said.
Gregg Popovich, on his part, had a simple explanation regarding the loss. Based on Popovich's assessment no team "wins forever" and he hopes to also learn from it, CNN reported.
"Nobody wins forever," Popovich said after the game. "The Aussies gave us a great lesson as far as where we have to be and how we have to play in this kind of competition. So, we'll get used to that and hopefully learn," Popovich pointed out.
Another Team USA gunner, Kyle Kuzma, is officially out of the line-up due to a sore ankle. Because of his injury, Kuzma did not play in Saturday's 98-94 exhibition loss to Australia.
Kuzma scored 12 points and had an impressive three-point shooting game during Team USA's win against Australia on Thursday.
The U.S.' final exhibition is Monday against Canada in Sydney before heading to the World Cup in China. There the two-time defending World Cup champion will face the Czech Republic on Sept. 1.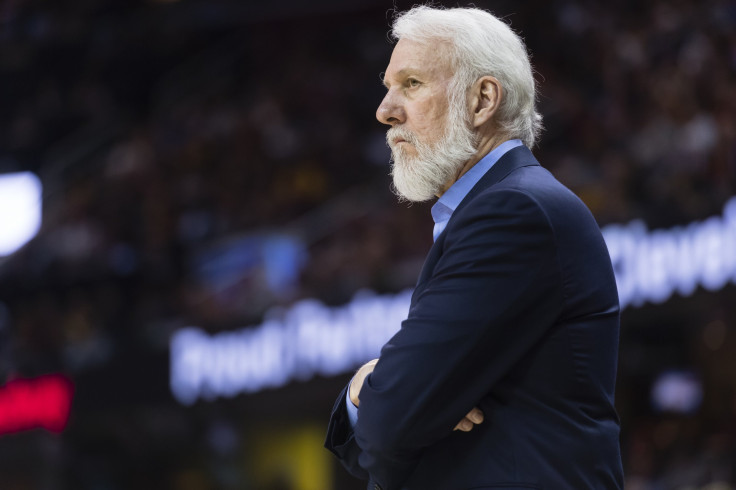 © Copyright IBTimes 2023. All rights reserved.