Turkey's Erdogan Defends Alcohol Restrictions While Opposition Blasts Him For Religious Agenda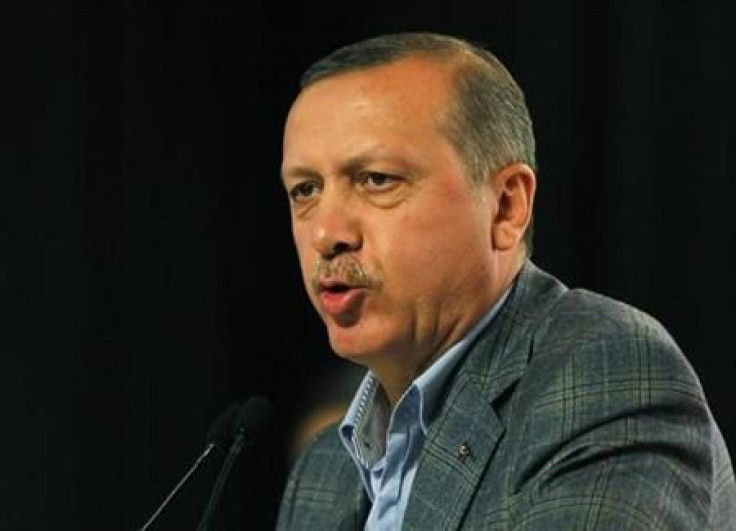 For those who believe Turkish Prime Minister Recep Tayyip Erdogan is pushing a religious agenda, Friday's passing of legislation banning the advertising of alcohol, and the time it can be purchased, has provided more fodder.
Passed through Turkish Parliament as a measure to reduce the harm of booze on young people, the ban, as Haaretz wrote, thereby restricts the sale to adults, too. Clause 58 of the Turkish Constitution, as Erdogan cited, says that "the state will take the steps necessary to protect its youth from addiction to alcohol, drugs, crime and gambling."
The measure bans the advertising of alcohol, prohibits the selling of it between 10 p.m. and 6 a.m. -- except in tourist areas -- forbids it be sold to anyone under 18, and bans alcohol sales near schools and mosques.
Though it requires presidential approval before it can be put into effect, there is already a hubbub.
"As expected, the new law has generated a huge dispute between Erdogan's Islamist-leaning Justice and Development Party and the parliamentary opposition, Haaretz wrote. "This isn't because the opposition opposes restricting alcohol sales -- but because the law is perceived as another in a series of steps aimed at promoting Erdogan's religious agenda."
Naturally, Erdogan seems to not care a whit.
"When two drunkards make a law, you respect it. But when we make a law for something that faith orders, you reject it. Why?" Erdogan said
Let's blame the translation for the drunkards bit, considering what laws drunkards make is up for speculation. Speaking out against Erdogan, Deputy Musa Cam of the opposition Republican People's Party, or CHP, said drinking or not drinking can't be forced.
"This is not a struggle against the ills of alcohol, but an attempt to redesign the society according to their [AKP] beliefs," he said.
Erdogan maintains this isn't true.
"This law is not a ban, as some have been saying. It is not interference in lifestyle. Nobody should make this alcohol regulation a matter of identity. If you want to drink your alcoholic beverage, take it and do it in your house. Go and drink whatever you like. We are not against it. But we do not allow drinking between some hours and within 100 meters of mosques and schools. There are some countries taking this as 180 meters away from churches. I want to repeat, this is not a ban, not an intervention in lifestyles."
Whatever it is, it's bound to fail in today's Turkey. Because what Erdogan hasn't learned is that people are always going to find a way to do what they want to do. Ban anything, and it instantly becomes more desirable to do it -- especially to kids. Telling youth they cannot do something under the auspices of keeping them from harm means nothing if they don't understand why they shouldn't, you know, say, drink.
© Copyright IBTimes 2023. All rights reserved.
FOLLOW MORE IBT NEWS ON THE BELOW CHANNELS