With Flash, Cash, International Swimming League Out To Shake Up Sport
Team competition, finals only with $5 million to be shared: the International Swimming League debuts this weekend outside the orbit of governing body FINA with the aim of revolutionizing a sport.
The fledgling pro league, whose top promises are to pay swimmers better and provide true zero tolerance for drug cheats, launches its inaugural season in Indianapolis and a host of swimming's top names are diving in.
US superstars Katie Ledecky and Caeleb Dressel, France's Florent Manaudou, Hungarian Katinka Hosszu and Italian Federica Pellegrini are among the major names who will be testing the water.
The first season of the ISL, the most notable of a string of competitions shaking up the established status of international sports federations, pits eight teams of more than 20 swimmers each taking each other on over six weekends until the end of November to set up a four-team final in Las Vegas December 20-21.
The project is the brainchild of Ukrainian billionaire Konstantin Grigorishin, who has spent nearly $25 million on the first season alone as he seeks to improve on a structure in which swimmers are currently "not rewarded for the work they do, the time they devote to it and their talent."
It's a complaint that's been familiar in swimming for decades, and Britain's world and Olympic breaststroke champion Adam Peaty says the dearth of resources and lack of exposure between Olympics drains the sport of talent.
"We're making the dreams of swimmers come true," Peaty, who will lead the London-based club, told the BBC.
"Twenty years ago swimmers wanted this kind of thing to happen and finally now it is happening at a time when the whole world of sport is changing and athletes are realizing they have leverage and potential for something like this.
"Millions of people are watching the Olympics and we need to keep that going more regularly."
Swedish sprinter Sarah Sjostrom, who will race for Energy Standard Paris in the fledgling league, said the sport had been left behind in the age of professionalism.
"I have sponsors, but many swimmers can't even pay their rent," she said "And I'm talking about Olympic swimmers, who have to rely on their parents. This is crazy."
That makes the $5 million to be distributed by the ISL significant.
That includes commitment bonuses, capped at $25,000, and individual and team prize money -- with the swimmers' regular home training clubs also standing to benefit financially from their success.
With no transportation or accommodation costs, the league "gives our athletes an opportunity to focus more on their craft or their sport without worrying about financial limitations," said Lenny Krayzelburg, the four-time Olympic gold medallist who is general manager of the Los Angeles Current team.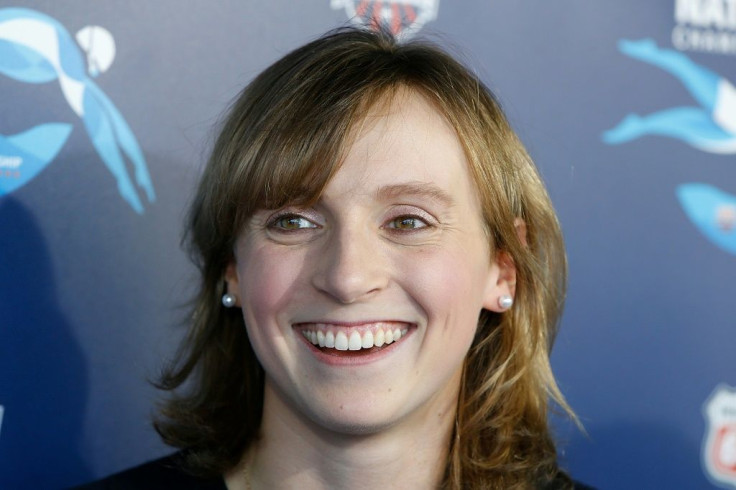 At the finals, the winner of each race will pocket $6,000. The prize money is multiplied in the 50m freestyle "skins race" a knockout competition over three heats.
Ultra-motivating
Each swimmer on the team that tops the points standings will also earn $10,000.
By way of comparison, at the 2019 World Championships, FINA allocated $2.730 million to swimmers and a world gold has brought $20,000 since 2015.
"It will bring, if it works, a lot more money than before in this sport, and we can't deny the fact that we need it," Marseille coach Julien Jacquier told AFP.
"And it's an ultra-motivating competition format: very short, team-based, show-oriented."
Timed finals, with the longest race 400m and last-minute changes to the entrants are all elements ISL hopes will add excitement to a league that backers hope to see expand by its second season to encompass nearly 30 stages from September 2020 to June 2021, with the addition of a team in Asia and one in Canada.
Commercial director Hubert Montcoudiol said another aim is to take the meets away from traditional aquatic centers, using temporary pools to stage showcase events at venues such as the Velodrome in Marseille.
Most important, Montocoudiol said, is to establish the league not as a "luxury exhibition" but as bona fide competition of the world's best.
It's a philosophy that prodded FINA to swift reaction. The world governing body first threatened to bar those who competed from FINA-sanctioned competition, then counter-attacked with a competition series of its own offering substantial prize money.
"We have no relationship," Montcoudiol said. "We live our lives next to FINA."
Whether ISL prospers there, he said, depends on how sports fans respond.
"No matter how much we think we are the best, our barometer will be the audience."
© Copyright AFP 2023. All rights reserved.