Floyd Mayweather Next Fight: Manny Pacquiao Still On Floyd's Radar As Fight Awaits Signing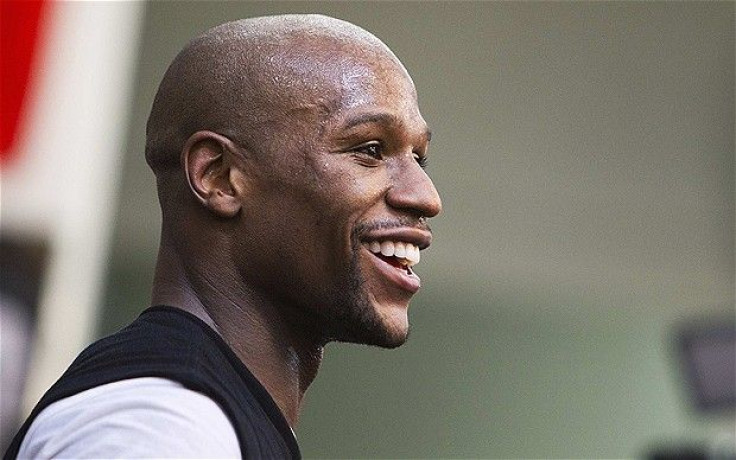 A report on Valentine's Day that said Floyd Mayweather and Manny Pacquiao finally agreed to a mega-fight has been refuted on all sides. After multiple reporters shot down the report, and members of both camps said a deal hadn't been reached. Mayweather, himself, finally spoke on the matter.
There have been heavy talks of the two welterweights agreeing to fight on May 2 for the last two months. Whenever it has seemed like something was about to become official, Mayweather has let the world know that nothing is done.
"That's not true. I haven't' signed yet and [Pacquiao] hasn't signed yet," Mayweather told TNT's David Aldridge during Sunday's NBA All-Star Game at Madison Square Garden in New York. "It's just been speculation and rumors, but hopefully we can make the fight happen."
Rumors have been running rampant over the last couple of weeks that a Mayweather-Pacquiao fight has been set. On the weekend of the Super Bowl, a report claimed a contract was agreed upon, leading to speculation that the fight would be announced with a Super Bowl commercial. When the Telegraph's report broke on All-Star Weekend, there was speculation that the news would be officially announced during the game.
But as Mayweather said, the reports have proven to be nothing more than false rumors. Mayweather stated in December that he wanted to make the bout happen, but certain issues appear to be holding up a deal. Progress was thought to be made when the boxers finally met face-to-face on Jan. 27, but they are now running out of time to make the fight happen, which would occur in less than three months.
Mayweather said Pacquiao has yet to sign the contract, but PacMan seems ready to make the fight happen. He has called out Mayweather on social media multiple times throughout the last two months, and according to reports, Pacquiao is waiting on his potential opponent to make a decision.
"From what I am told by the Pacquiao camp, they have taken pen to paper and they have signed a contract that they say has been vetted by the Floyd Mayweather camp," ESPN's Dan Rafael said on SportsCenter. "Their attorneys have signed off on it, and they're signed on the dotted line, literally, ink to paper.
"It's down to Floyd Mayweather having to sign the agreement, and that hasn't happened yet."
The deal might be close to getting done, but Mayweather will likely need to make a decision this week. If Mayweather doesn't fight Pacquiao, it's speculated that he'll take on Miguel Cotto, who previously had been tabbed to fight Canelo Alvarez. Pacquiao could meet Amir Khan in the ring instead of Mayweather.
© Copyright IBTimes 2023. All rights reserved.