Floyd Mayweather vs. Logan Paul: Fight Rules, Boxers Won't Win By Judges' Decision
The fight between Floyd Mayweather and Logan Paul might be the biggest and most unique boxing match of 2021. Sunday's bout in Miami between the boxing legend and YouTuber is an unsanctioned exhibition fight, leading to a few interesting rules.
Yes, this won't be your traditional, 12-round boxing match. The fight will consist of eight three-minute rounds, if it goes the distance. Mayweather and Paul, however, are incentivized to end the bout as quickly as possible.
There are no judges for the fight, meaning it's impossible to win by decision. Technically, a winner won't be announced at all, though it could be clear if it's Mayweather or Paul that is victorious. Knockouts are legal, and the referee has the ability to declare the fight over via knockout.
Even though it's an exhibition fight, no headgear will be worn. Mayweather and Paul will wear 10-ounce gloves after they had initially been set to wear 12-ounce gloves.
Clearly the more accomplished boxer, Mayweather will have a weight limit that is 30 pounds fewer than Paul. Mayweather can't enter the bout at more than 160 pounds, while Paul faces a $100,000 fine for every pound that he weighs over 190 pounds.
Both fighters have declared that they will knock out the other.
"Exhibition my ass. This is an eight-round fight, three minutes each. 10-ounce gloves," Paul said during Showtime's "Inside Mayweather vs. Paul" special. "I'm going to knock him out and become the greatest boxer on the planet. Then I'm going to retire and not give Floyd the rematch.
"He doesn't know who he's getting in the ring with. He really thinks I'm a YouTuber. He really thinks I'm a fake fighter. I get it. Everything that I've portrayed online says the same thing. But we're really about this life now. Floyd underestimating me is going to hurt him, I think."
Paul has competed in one professional boxing match. In November 2019, the 26-year-old was defeated by YouTuber KSI in a six-round split decision.
Mayweather is 18 years older than Paul, as well as the greatest boxer of his generation. The 44-year-old last had a professional boxing match in 2017 when he toyed with Conor McGregor before recording a 10th-round TKO to improve his career record to a perfect 50-0.
Mayweather and Paul will fight live on pay-per-view, which starts at 8 p.m. EDT at Hard Rock Stadium.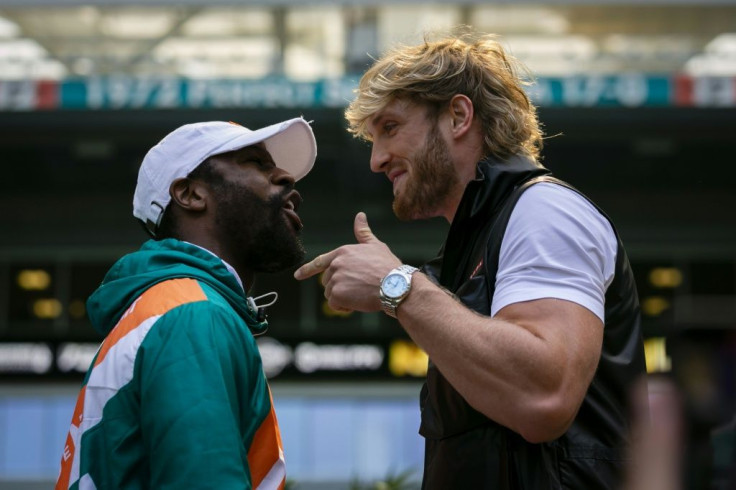 © Copyright IBTimes 2023. All rights reserved.