Floyd Mayweather vs. Manny Pacquiao 2015: How Much Money Did Las Vegas Casinos Make On The Fight?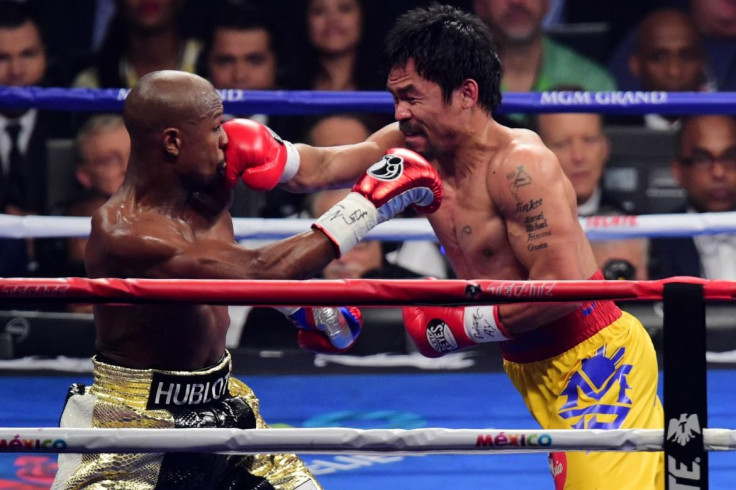 The highest grossing pay-per-view in history helped Las Vegas casinos have their most profitable month of 2015. Floyd Mayweather and Manny Pacquiao faced off on Saturday, May 2 at the MGM Grand, starting off a month that saw casinos in Nevada rake in more than $1 billion.
It's the first time since December 2013 that casinos combined to make $1 billion. With countless celebrities and high rollers in town to see one of the biggest boxing matches of all time, casinos were able to take advantage. Betting limits were raised, and gamblers contributed significant amounts of money to the house.
Casinos on the Las Vegas Strip ended up making $601.2 million of what gamblers bet in May. More than $81 million was wagered on sports other than football, basketball, baseball and horse racing. Mayweather vs. Pacquiao wasn't the only big boxing match last month. Canelo Alvarez and Gennady "GGG" Golovkin had big fights, though neither one took place in Las Vegas.
In large part because of the fight, a record number of people made trips to Las Vegas. According to the Las Vegas Convention and Visitors Authority, 3.7 million people visited the city, and 91 percent of the available hotel rooms were filled during May.
The state reportedly took in $62.8 million in taxes during May, which was an increase of 14 percent. The more than $1 billion profit made by the state's casinos was a 3.3 percent year-over-year increase.
Mayweather-Pacquiao grossed approximately $500 million in total revenue, generating a record-breaking 4.4 million PPV buys. Ticket sales totaled $72 million, and the average seat was sold for $4,450. Mayweather made close to $200 million for the fight, and Pacquiao took in close to nine figures as well.
Las Vegas and the MGM Grand have become Mayweather's de facto home-court. His last 11 fights have been at the hotel, and he hasn't fought outside of Las Vegas since 2005. The undefeated boxer is expected to fight again in September, possibly ending his career with one final bout in Las Vegas.
Nevada casinos would undoubtedly like to see a rematch between boxing's biggest stars, but one doesn't appear likely. Pacquiao can't fight again until 2016 because of a shoulder injury, and Mayweather has stated that he won't give Pacquiao another bout.
© Copyright IBTimes 2023. All rights reserved.