Floyd Mayweather vs. Manny Pacquiao Tickets: Prices, Closed Circuit And Weigh-In Info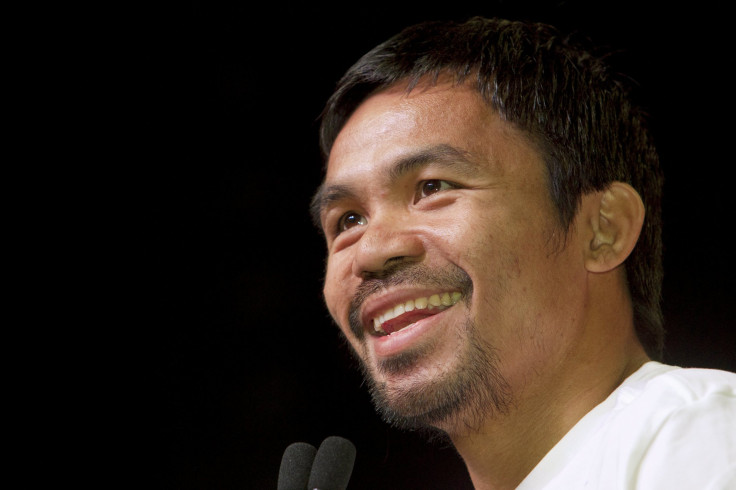 Fans looking to see Floyd Mayweather vs. Manny Pacquiao still have the opportunity to do so, but it will be an expensive proposition. Tickets were sold out through the MGM Grand a minute after they went on sale last week, but seats are available on the secondary ticket market.
The cheapest tickets were initially sold for $1,500, but no seats appear to be available near anything close to face value. With 880 tickets available on StubHub, the least expensive ticket can be had for $3,837 with just four days left until the May 2 fight.
One floor side seat is being offered for $351,005.25, while the cheapest seat on the floor can be had for just over $26,000. Another ticket was sold on Monday night on StubHub for nearly $41,000. The average ticket has been sold for a little more than $6,500.
At TiqIq, ticket prices range from $3,394 to $17,000. Most seats in the 200-level are going for anywhere between $3,500 and $4,500.
Other places on the secondary ticket market are seeing tickets sold for incredibly high prices. One package was auctioned on eBay for $40,100, including a seat next to Evander Holyfield and dinner with the former boxer, as well as flight and hotel accommodations.
The 10 Las Vegas closed circuit viewings for Mayweather vs. Pacquiao sold out less than a day after tickets to the bout went on sale. The tickets cost $150 each, but they are being offered on StubHub for as much as $3,590.13 and no lower than $1,163.55 per ticket.
Over 10,000 fans have paid for tickets to see Mayweather and Pacquiao face off this week, but not in the ring. Tickets to Friday's weigh-in at the MGM Grand were sold for $10 each, with all of the proceeds going to charity. Las Vegas weigh-ins are usually free, but an exception was made because of the magnitude of the mega-fight.
© Copyright IBTimes 2023. All rights reserved.