A Football Legacy In The Making: How Will Johnson Is Positioned To Be No. 1 Pick In The 2025 NFL Draft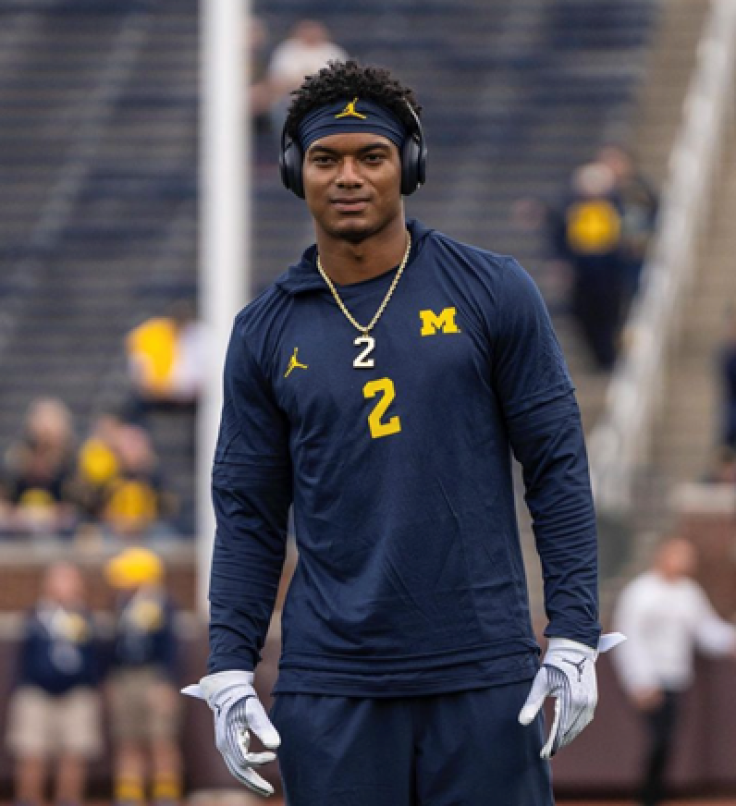 University of Michigan Football has a star-studded defense and is one of the most elite in college football. The brightest star among the defense is 6 feet 2 inches tall and 200-pound cornerback Will Johnson, who was awarded Michigan Football's Co-Defensive Player of The Year last season and named PFF's pre-season All-American second team. Major football publications projected that if Will, as a true freshman, were eligible for the 2023 NFL Draft, he would likely be one of the Top 10 picks, considering his stunning record thus far.
However, Will and any other collegiate player who shows great promise for pro football aren't draft-eligible until they are three years removed from graduating high school. In Will's case, he won't be eligible until 2025. Despite this wait, the Detroit native has a significant chance of beating competitors in his draft class due to his unique upbringing that molded him to be a future NFL star.
Based on all the projections, his dominant performances on the field and the high demand for shutdown cornerbacks in today's NFL, it's very clear that Will is a strong candidate to become the No. 1 pick in the 2025 draft.
Michigan has not seen a talent like Will at the cornerback position since 1995 when Hall of Famer Charles Woodson stepped on campus in Ann Arbor. As a freshman, Will made a dynamic impact by stacking up three interceptions on the season, including two in the Big Ten Championship Game on Dec. 3, 2022, in a win over Purdue. Woodson himself has lauded Will's elite performance and has used his social media to recognize Will and give support to him as a fellow Wolverine.
Despite a disappointing loss in the College Football Playoff semi-final game against TCU, Will flexed the capabilities of his size, speed and strength as he made an impressive pass breakup against Quentin Johnston, a similarly built player who was a first-round pick in the 2023 draft. Will looked even more impressive against Marvin Harrison Jr., the 6 feet 4 inches tall and 205-pound Top 5 pick in the 2024 draft, during the big Ohio State v. Michigan rivalry game as he racked up eight tackles.
This season, Will has not slowed down and showed his tremendous football IQ and footwork by securing a pick-six against the University of Minnesota and donning the signature Cartier "turn over buffs" designer sunglasses. Will's turnover buffs brand centers on a celebratory tradition of Michigan's defense where a player who gets a turnover then puts on a pair of designer sunglasses known by Detroiters as "buffs."
If you have not heard of Will prior to reading this article, you must know that his dominance and inevitable NFL stardom are not by accident. Will is a product of a University of Michigan legacy. Both his mother and father, Dr. Kafi Kumasi and Deon Johnson, are University of Michigan Alumni. In addition, Kayli Johnson, Will's older sister, set a high standard for athletic achievement in the family as the Big 12 outdoor champion and current record holder for the shot put while at Texas Tech University.
Deon played defensive back and was an integral part of one Rose Bowl and three Big Ten Championship teams at the University of Michigan and brought his elite skill and determination to the training of his son. Deon helped Will develop an exceptional football IQ and skill set very early on. When Deon was asked when he knew Will had a special talent for the game, he said, "When Will was making his transition from middle school to Grosse Pointe South High School as an eighth grader, he was competing against and locking down some of the top high school players in the country in a 7 v 7 National Tournament event in Florida."
One of the major reasons that Will became a more advanced player than his peers was because of the football and life skill development program that Deon, Will's uncle Demeris Johnson and Curtis Blackwell founded for inner-city kids in Detroit called Sound Mind Sound Body. The nonprofit was founded just a year after Will was born in 2004, allowing him to experience the wide range of benefits the programs could offer. Another top player who came out of the program was cornerback Sauce Gardner, the No. 4 pick in the 2022 NFL draft.
Deon encouraged Will to practice and compete against kids much older than him at Sound Mind Sound Body. This not only pushed Will to improve his skills every day, but it also further prepared him for the dedication and perseverance that a career in professional football requires. Will had the opportunity to sharpen his skills against the top players in the city of Detroit and learn what strengths and weaknesses he could bring to the fight.
After being flooded with dozens of scholarships from various colleges, Will chose to follow in the footsteps of his parents and join the University of Michigan. NFL scouts and football lovers alike can assume that Will may take similar paths throughout his career, leading him to go pro and surpass his father's short stint there.
Will has already been projected to be among the Top 3 in the 2025 draft, and not much is keeping him from becoming the No. 1 overall pick. His technical knowledge of football has been molded from the start by experienced mentors in his family, and Will has the ability to become the 2025 class-dominant cornerback the NFL is looking for. Until he becomes draft-eligible, NFL scouts and football fans can witness how a star is made.