Former NBA All-Star Wins Lottery After Coming Across 'Blessed' Homeless Man
KEY POINTS
Gilbert Arenas won the California lottery in the most bizarre fashion
Arenas narrated his encounter with a homeless man prior to winning the lottery
Arenas said he was "blessed" and gave the homeless man his share of their "agreement"
It's one of those stories usually read in fiction books. Amidst the global economic crisis right now, former NBA All-Star Gilbert Arenas looks like as if he was handpicked by the heavens to get even richer by winning the lottery in the most unthinkable way.
The major plot twist: Arenas won not just by beating the odds, but he cashed in without even buying the ticket himself.
"Agent Zero" chronicled the accounts leading to his pocket getting heavier by about $300,000. According to his story posted on Sunday on his Instagram page, it was on May 12 when the former Washington Wizards star went out of his California home with no other plans but to place his lottery stake at his staple gas station. However, a series of strange circumstances led him to meet a homeless guy, who turned out to be his "lucky charm" in winning the game of chance.
"This caption is not about good deed but about a struggling man's sacrifice and belief," Arenas wrote. "May 12th I rushed out of the house to play my lotto numbers. (I) forgot my money and the car was on E. I had a whole $10 in the car. I pulled up to the gas station to get $10 worth so I can head to "my hook up gas station" and then a struggling man says, 'Hey, Sir. Can you spare me some change?'"
Irritated as he was running late to catch his "hook up gas station" to play, Arenas said he made up stories just to fend off the man from going at his face.
But the latter was unshakeable as he caught every flawed excuse Arenas attempted to utter on him. In the end, both came into terms that would give the homeless guy $20 should Arenas win the lottery.
But unfortunately, the gas station was closed when Arenas arrived.
The retired NBA guard knew there was zero chance he'd win given the circumstances. And so when he received the notification the day after, he simply brushed it off, only to be stunned as he found out that it's for real.
"I went to the gas station later that day to play powerball," Arenas recalled. "That was later that night and the owner runs out saying 'YOU WON! I texted you.' I said 'Huh? I didn't play yesterday. (He) said 'I played your numbers for u because I was closing early and you won.'"
Overwhelmed as he was caught by surprise, the 38-year-old honored his word and "pulled up on his guy" to serve him his agreed share, albeit it's impliedly given that the retired basketball pro gave him more.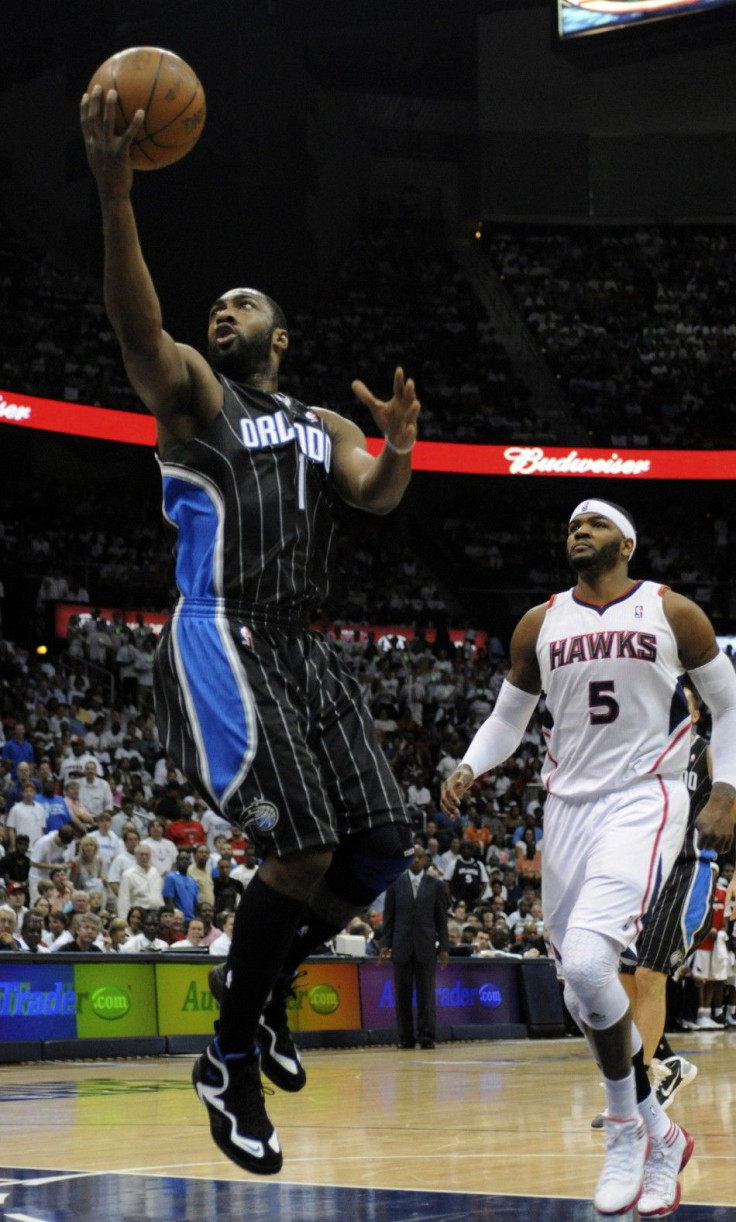 © Copyright IBTimes 2023. All rights reserved.