French Open: Alexander Zverev Wants To End Federer, Nadal Dominance
Alexander Zverev reiterated his desire to usurp Rafael Nadal and Roger Federer from the top of the ATP men's singles ranking.
The German, who has previously stated his desire to be the best in the men's game before Nadal and Federer — currently ranked number one and two in the world respectively — retire, once again stated his intention to do so during the French Open that is underway in Paris.
The Spaniard and the Swiss ace are currently ruling the roost following their return from lengthy injury absences at the start of the 2017 season. They have won a combined 18 titles in the last 16 months which include holding all the four Grand Slams.
Nadal won the French and U.S. Open in 2017, while Federer won the Australian Open and Wimbledon. The Swiss ace defended his title in Melbourne in January this year and Nadal is the favorite to pick up his 11th title at Roland Garros.
Zverev is certainly the best of the younger generation that is coming through on the ATP Tour. The German, at 21, has managed to capture three Masters Series titles and rise up to number three in the world.
He has recorded wins over Federer and Novak Djokovic during his short career and came close to beating Nadal in the final of the Italian Open in May. He is leading a wave of younger players trying to make their name on the tour.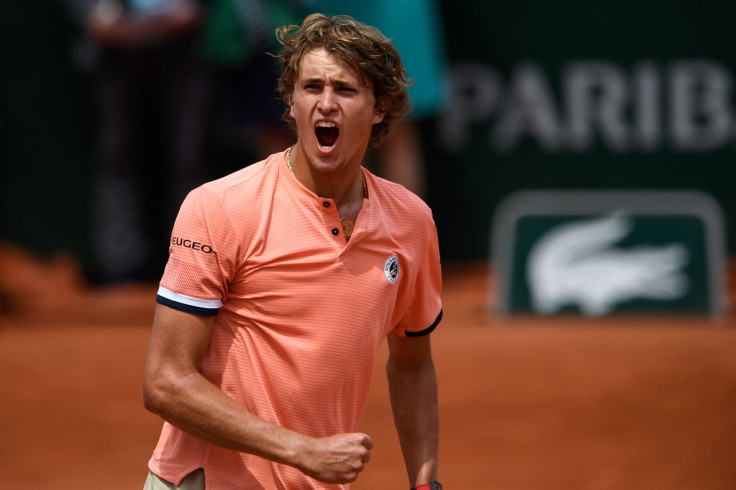 Apart from Zverev, there are players like Denis Shapovalov, who beat Nadal in the Montreal Masters last season, and South Korea's Hyeon Chung, who beat Djokovic in the quarter-finals of the Australian Open in January this year.
The German is confident they can improve "quite quickly" and challenge Nadal and Federer for the number one ranking and Grand Slam titles sooner rather than later.
"Right now Roger and Rafa are dominating, but we are doing everything we can to change that," Zverev said, as quoted by the Express. "Look, I think us young players all are improving quite quickly, and I think we are all trying to get better and trying to change, you know, the top guys a little bit."
"You know, I'm top three in the world now. I think other young guys are coming up strong. I think in the end we'll be very high soon. [Denis] Shapovalov is in a good way and other good players."
"I think with time we will see who can become the next Grand Slam champion, who can become the next world No 1," the German world number three added.
Zverev booked his place in the quarter-finals of the French Open — the furthest he has ever gone in a major tournament — with a win over Karen Khachanov on Sunday and will face his Madrid Open final opponent Dominic Thiem for a place in the last four.
© Copyright IBTimes 2023. All rights reserved.