Gabrielle Union Admits Heckling Dwayne Wade, Getting Banned From Sitting Courtside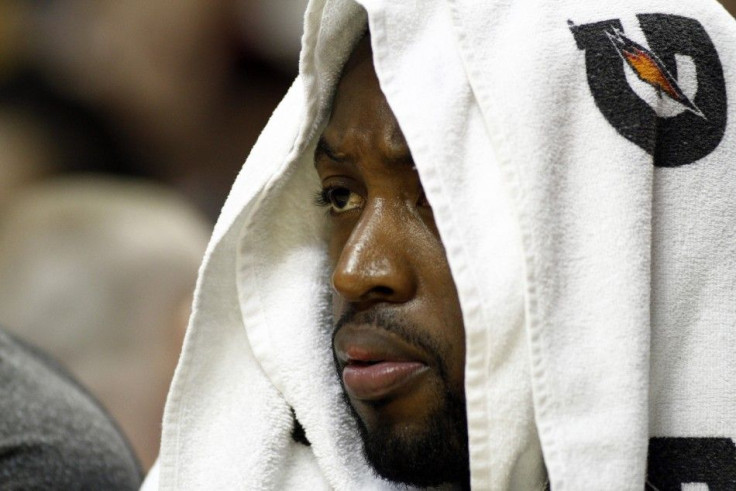 When the girlfriend of an NBA star constantly heckles not only opposing players and referees, but also her own boyfriend, there will be consequences.
Well, maybe not all the time. But that was case with Miami Heat guard Dwayne Wade's girlfriend, actress Gabreille Union, who admitted on Conan O' Brien's late night talk show that she was a consistent badger as she sat behind the Heat bench at home games. Union was appearing on the show to promote her new movie, Think Like a Man.
I'm like dance mom, Union said. I've become like Bobby Knight and like the Great Fettucini, it's bad. I scream like 'brick!' and 'air ball!'
Such heckling may not be warranted for Wade, despite the perennial All-Star averaging 22.5 points per game and is shooting 50 percent from the field thus far this season.
However, even he is a victim.
You're not yelling this at him, are you? O' Brien asked Union.
Oh sure, who's gonna tell him if not me? Union retorted.
Still, Union also admitted Wade himself got tired of all the lambasting and suggested she take a hike from the front row.
He said we're gonna need you a few rows back 'cause I can hear everything, she said.
Union heckling her own boyfriend may have been distracting, but it perhaps doesn't compare to her heckling of referees, particularly one, who may or may not have been 72-year-old Dick Bavetta.
Recently, like maybe last week, there was an older ref, perhaps it was Dick Bavetta, Union explained. and I said 'you'll get your Viagra if you just make a call.'
© Copyright IBTimes 2023. All rights reserved.