Germany Changing Its Refugee Policy? President's Remarks At Davos Hint At Major Change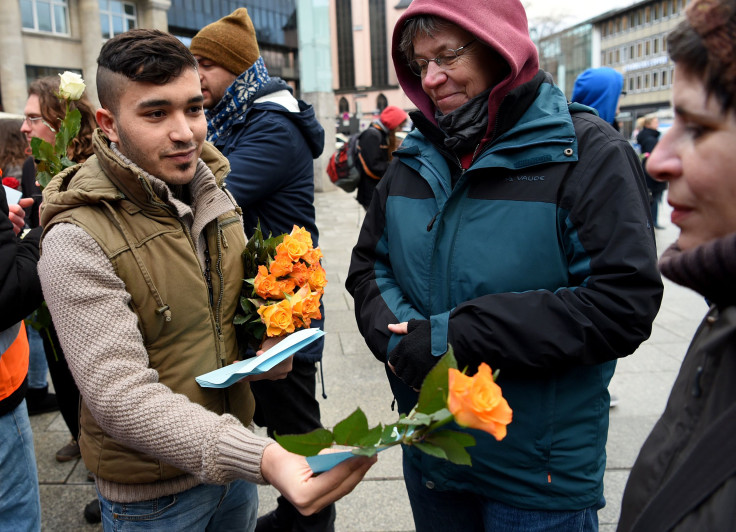 German President Joachim Gauck said Wednesday at the World Economic Forum in Davos, Switzerland, that measures to limit the number of refugees entering his country were "extremely likely," in a sign that Berlin could be gearing up to change its open-arms refugee policy. German Chancellor Angela Merkel declined her invitation to Davos this year with domestic pressure mounting to limit the influx of refugees after the European Union's economic powerhouse took in more than 1 million people in 2015.
Gauck argued that limiting the number of refugees entering Germany was "morally and politically necessary to preserve the state's ability to function," further increasing pressure on Merkel to change her policy, which has been heralded abroad but criticized domestically. Gauck, a former Protestant pastor, said limiting refugee inflows would ensure that the refugees who enter Germany receive the services they need. He said a policy change was likely sometime this year.
"Even today, we are also discussing limits in terms of the number of people we can absorb," Gauck said. "If democrats do not want to talk about limitations, then populists and xenophobes will."
Gauck's remarks at Davos come after protests by right-wing groups following New Year's Eve robberies and sexual assaults in the city of Cologne that involved asylum-seekers. Merkel's spokesman declined to comment on Gauck's remarks, the Financial Times reported.
Over 40 members of Parliament in Merkel's own Christian Democratic Union party wrote to her Tuesday urging greater control over the country's borders with checks as people enter. Germany has been struggling to deal with the large influx of refugees escaping conflicts and repressive states including Syria, Iraq and Afghanistan. The country's construction minister said Wednesday government spending on public housing would need to again be doubled from 1 billion euros to 2 billion euros ($2.2 billion) every year until 2020 to address housing shortages caused by the crisis, Reuters reported.
While arguing for a limitation strategy, Gauck criticized Central European states that have been against the 28-member EU's plan to resettle refugees and called for countries to work together to solve the crisis.
"I find it difficult to understand when countries whose citizens once experienced solidarity as the victims of political persecution now deny solidarity to those fleeing persecution," he said.
© Copyright IBTimes 2023. All rights reserved.
FOLLOW MORE IBT NEWS ON THE BELOW CHANNELS