Gold Slips As Yields Climb, Faces Weekly Drop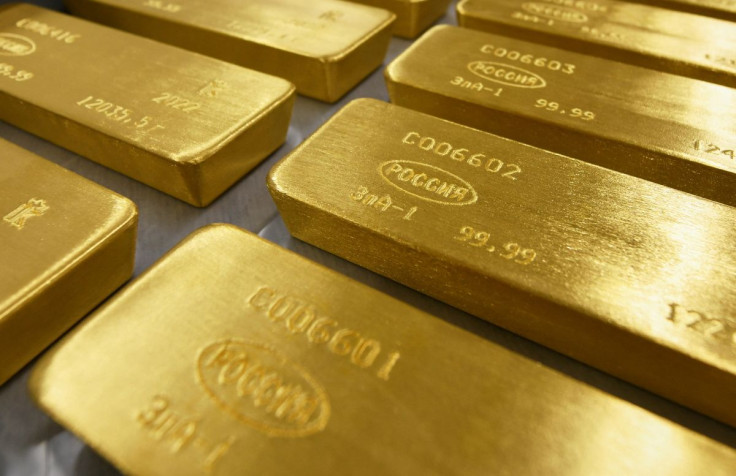 Gold eased on Friday and headed for a weekly decline as a stronger dollar and higher Treasury yields dented the appeal of zero-yield bullion, while investors also awaited a key U.S. jobs report.
Spot gold XAU= was down 0.5% at $1,928.06 per ounce by 1102 GMT. U.S. gold futures GCv1 fell 1% to $1,933.70.
"It is in particular the developments in the fixed income markets, with yields rising again", that are pressuring gold, said Quantitative Commodity Research analyst Peter Fertig.
Yields on the benchmark U.S. 10-year Treasury note US10YT=RR rose back above 2.4% on Friday. Higher yields increase the opportunity cost of holding gold, which yields nothing. US/
The U.S. dollar =USD firmed for a second straight session, making greenback-priced gold less appealing. USD/
Gold is on course to end the week about 1.5% lower, having slipped to its weakest since late February earlier this week on signs of progress in peace talks between Russia and Ukraine.
Negotiations aimed at ending the five-week war between the countries were set to resume even as Ukraine braced for further attacks in the south and east. (Full Story)
"While geopolitical crises do not last forever, we expect the secondary impacts of the Russia-Ukraine crisis to provide a strong level of support for gold prices this year," analysts at ANZ said in a note.
The broader isolation of Russia will see a structural shift in the energy sector, which will be inflationary, while there is also a higher risk of weaker economic growth, particularly in Europe, it added.
U.S. non-farm payroll data due at 1230 GMT, which could position the Federal Reserve to hike interest rate by 50 basis points next month, was also on the market's radar. (Full Story)
Spot silver XAG= shed 0.4% to $24.68 per ounce and was set for a weekly dip.
Platinum XPT= rose 0.4% to $987.42, while palladium XPD= gained 1.8% to $2,302.50. Both metals were on course for a fourth consecutive weekly loss.
© Copyright Thomson Reuters 2023. All rights reserved.