Golden State Warriors' Draymond Green Certain He'll Stay With NBA Champions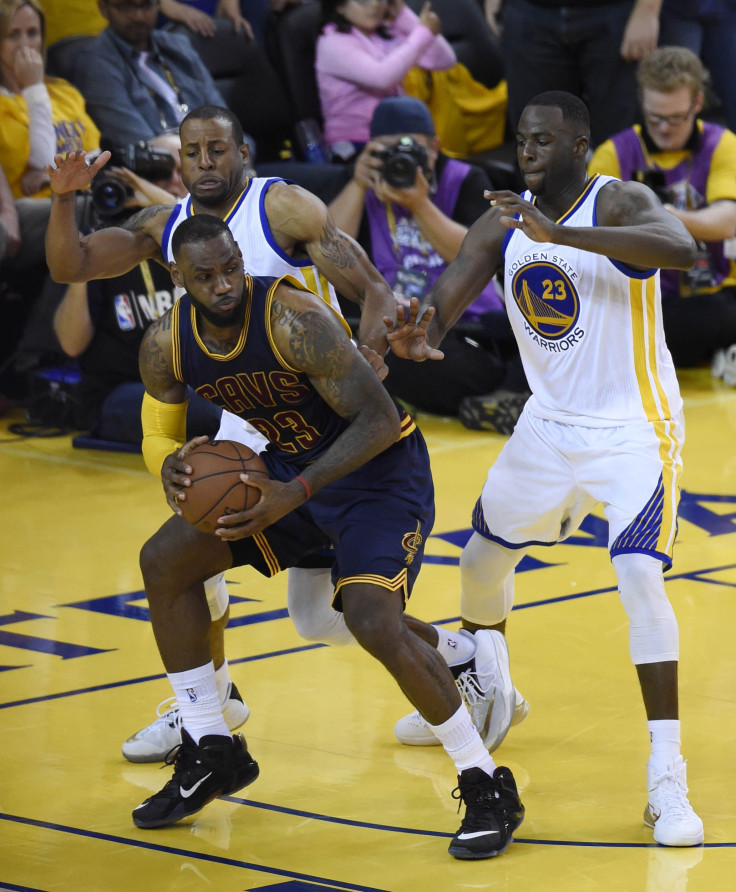 Golden State Warriors forward and soon-to-be coveted restricted free agent Draymond Green is still basking in the glory of the Golden State Warriors' NBA championship -- the club's fourth overall and second since moving to California from Philadelphia in 1962. Throughout his improvement this season, Green has been hounded by the media on his plans for free agency and how the Warriors can keep the core of the 67-win team.
Green quickly dashed the rumors by expressing his desire to stay next season and beyond. "I'll be here," Green told the San Jose Mercury News on his plans for next season. "I love this group of guys."
Green's performance in the playoffs was instrumental in securing the Larry O'Brien Trophy. He recorded a +205 plus-minus rating in the playoffs -- the highest since Kobe Bryant's +213 mark in 2001.
The runner-up for both Most Improved Player and Defensive Player of the Year awards is looking at a hefty payday that could reach $15 million. If the team gives him that number, his salary would approximate those of the Warriors' best players -- including league MVP Stephen Curry ($10 million) and Klay Thompson ($15 million).
These movements would raise the team's total payroll over the league's salary cap and expose owner Joe Lacob's franchise to the league's luxury tax. This possibility explains why the team has been looking to trade big man David Lee, who is set to earn roughly $15 million in the final year of his contract. (It was early-season injury of Lee that forced head coach Steve Kerr to make Green the starting power forward -- a spot the Michigan State standout never surrendered thereafter.)
Green jumped his averages this season to 11 points and 8 rebounds per outing from just 7 points and 5 caroms in his first three years in the league. He further upped those numbers in the 2015 playoffs by averaging a double-double of 13.7 points and 10.1 rebounds in the 21 games played by the Warriors.
© Copyright IBTimes 2023. All rights reserved.