Green Bay Packers vs. Chicago Bears 2018: Prediction, Betting Odds For Week 1 Sunday Night Football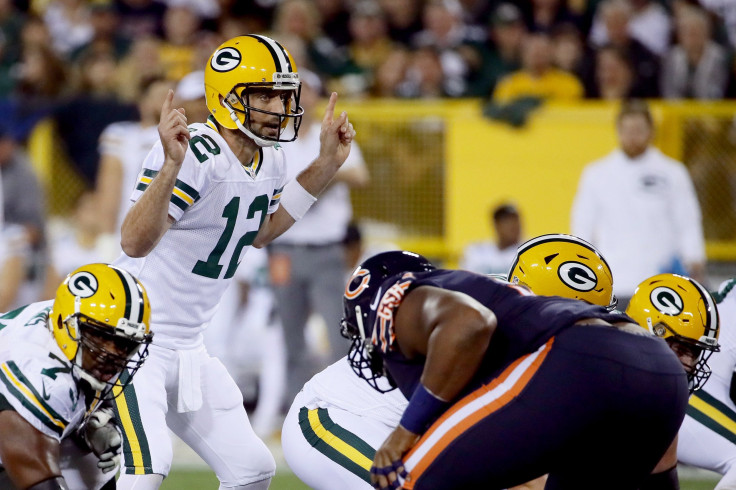 The Chicago Bears made the biggest splash of the summer just in time. The team traded for now-former Oakland Raiders' defensive end Khalil Mack eight days before they were scheduled to visit the Green Bay Packers on "Sunday Night Football" in Week 1 of the 2018 NFL season.
Will the deal be enough to help Chicago upset their biggest rivals?
Prior to acquiring Mack, the Bears were eight-point underdogs for their trip to Lambeau Field. The betting odds have barely moved after the deal. The betting line is 7.5 points, per OddsShark, and the over/under is 47.5.
Mack's presence will certainly help Chicago's chances of getting off to a 1-0 start. The 2016 NFL Defensive Player of the Year might be the league's best pass rusher. The Bears will need to make Aaron Rodgers uncomfortable if they want any hope of beating the Packers.
Rodgers completed nearly 70 percent of his passes for four touchdowns, no interceptions and a 128.0 passer rating when he last took the field against Chicago. It was par for the course for the two-time MVP, who improved his career record to 15-4 against the Bears with Green Bay's 35-14 victory last September.
In a little more than one season's worth of games, Rodgers has a 107.2 passer rating when facing the Bears. The quarterback has thrown for 4,596 yards, 42 touchdowns and just nine interceptions. Since the start of the 2011 season, Rodgers has been defeated by Chicago once in a game that he played more than one series.
Chicago is 1-8 in their last nine games against Green Bay. They've covered the spread in three of their last 15 matchups with the Packers, according to OddsShark. The Bears couldn't beat Brett Hundley and the Packers a season ago when the quarterback started in place of an injured Rodgers.
This isn't the same Chicago team that went 5-11 for a last-place finish in the NFC North. With a new head coach and Mitchell Trubisky entering his first full season as the Bears' starting quarterback, the team has increased expectations.
The passing game should look much different under Matt Nagy. Don't expect the Bears to rank dead last in passing attempts like they did with John Fox at the helm. Trubisky has better weapons with wide receiver Allen Robinson and tight end Trey Burton on the roster. Running back Jordan Howard should be more productive now that opposing defenses have to prepare for an offense that will take shots down the field.
It's difficult to predict what kind of impact Trubisky will have in year No.2. He posted a 77.5 passer rating with seven touchdown passes and seven interceptions as a rookie, though the former No.2 overall draft pick should take a step forward in 2018.
Fresh off signing the most lucrative contract in NFL history, Rodgers has no more steps to take, at least not in the regular season. An argument can be made that he's the best regular-season quarterback ever, ranking first all-time with a 103.8 career passer rating. Rodgers has a touchdown-to-interception ratio better than 4:1, while Brady is barely better than 3:1.
Green Bay averaged 26.8 points per game in Rodgers' six full games last season. The Packers were fourth in points two years ago when Rodgers played every game.
When the season is over, Chicago's defense could rank much higher than it did in opponents' passer rating (26th) and yards allowed per play (23rd) in 2017. The unit might struggle in Week 1, given that the rookie linebacker Roquan Smith is still recovering from a hamstring injury and Mack is joining a new team after missing all of training camp.
Other than Mack, the Bears don't have any big-time pass rushers. The Packers' offensive line was banged up at times last year, but it should be among the league's best when healthy.
Maybe the Week 15 matchup between the Bears and Packers at Soldier Field will have playoff implications. For their meeting in the season opener, Rodgers and Green Bay are the safe bet, as they always seem to be when they host Chicago.
Prediction: Green Bay over Chicago, 30-20
© Copyright IBTimes 2023. All rights reserved.