Halal Debate In French Public Schools: Politician Proposes Vegetarian Meals For All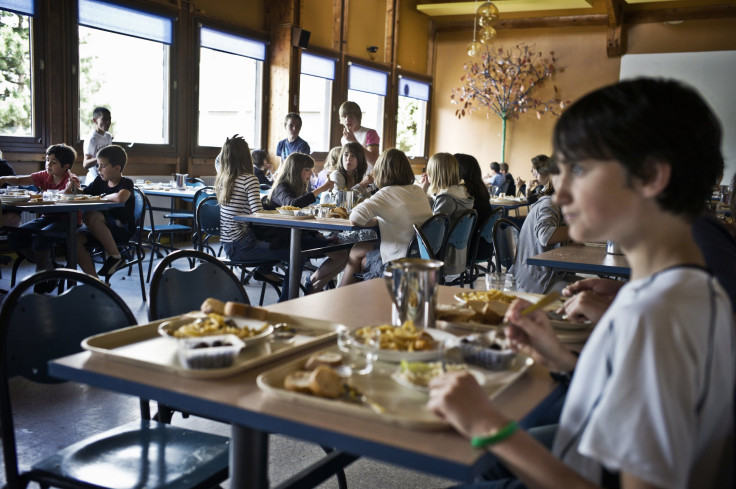 A member of the Assemblée Nationale, or the French House of Representatives, has announced a plan to push for a law that would require all French public schools to offer a vegetarian option in the cafeteria. Yves Jégo, a politician from France's center-right Union of Democrats and Independents, launched a petition Friday to garner support for his proposal, amid growing debates over the balance between secularism and freedom of religion in France.
Jégo's proposal comes after a French court ruled Thursday in favor of a mayor in Chalon-sur-Saône, in eastern France, who wanted to eliminate nonpork alternatives for students in French public schools. The decision caused divisive debate in the nation, as the nonpork alternative has existed since 1984, and Mayor Gilles Platret's initiative was received by critics as a law directly targeting the large Muslim population in his town. Pork is among the foods not considered halal, meaning permitted or lawful, in the Muslim diet.
Local authorities still need to approve Platret's decree before students return to school in the fall, though the court's decision was perceived by supporters of the law as an early victory.
France has a long history of secular education, and the question of religious expression in school has long been a flashpoint of debate.
"There are many numerous culinary possibilities to ensure that the necessary dose of proteins for each meal is included in vegetarian menus which respect health, taste and family practices," Jégo said, as the Local reported Monday.
Given the large populations of both Jews and Muslims in France, many of whom have strict dietary restrictions, residents and politicians alike have suggested that the fairest solution would be to offer vegetarian meals in schools. A report in the French newspaper Le Monde in March called vegetarian lunches "the most secular meal of all."
Jégo's proposal has already received support from some of his fellow lawmakers, and as of Monday the petition on Change.org had received 13,360 of the 15,000 signatures he sought before proceeding with his bill.
© Copyright IBTimes 2023. All rights reserved.