Health Reform 2015: Montana Expands Medicaid, Becomes 30th State To Use Optional Affordable Care Act Provision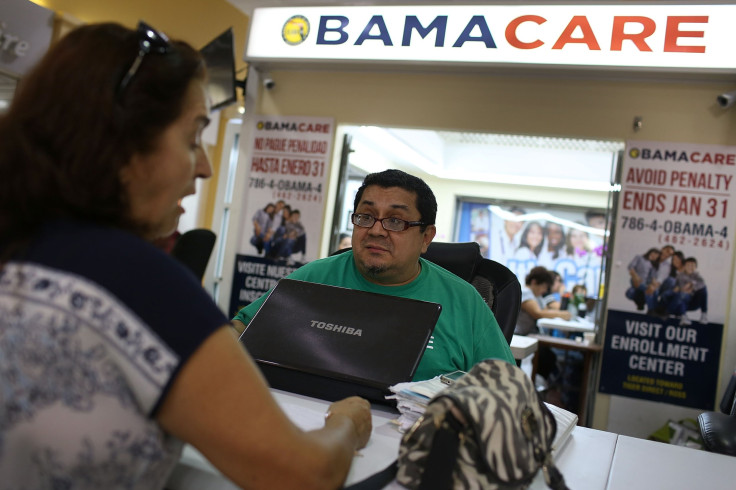 Montana became the 30th state to expand Medicaid when it gained the federal government's approval Monday to extend the health insurance program to a broader range of low-income adults through the Affordable Care Act. The expansion rendered an estimated 70,000 Montanans newly eligible for health insurance coverage.
Montana had requested a waiver from the federal government to create specific eligibility conditions in order to expand Medicaid to those earning up to 138 percent of the federal poverty level, or ceilings of $16,000 per year for an individual or $33,000 for a family of four. Under Montana's expansion plan, some enrollees are required to pay copays and premiums. The expansion also includes a voluntary job training program. The federal government is slated to fully fund the expansion until the end of 2016, at which point Montana will begin to share some of the costs, MTN News reported.
Medicaid is a joint state-federal health insurance program for low-income adults. The Affordable Care Act, the 2010 healthcare law frequently nicknamed Obamacare, initially required all states to accept federal dollars to expand their Medicaid programs, but the Supreme Court ruled in 2012 that states could decide whether or not to expand Medicaid. Montana is the third state this year, following Indiana and Alaska, to do so.
Blue Cross-Blue Shield won the state's contract in September to administer the expanded Medicaid program. About 45,000 of the Montana residents eligible for expanded Medicaid were expected to enroll, and signups could begin immediately, with coverage beginning Jan. 1, 2016.
Montana Gov. Steve Bullock, a Democrat who took office in 2013, has made expanding Medicaid a priority during his time in office. "We knew then that by bringing our federal tax dollars home, we could save lives, while also throwing a lifeline to our state's rural hospitals," Bullock said Monday.
The state's Republican legislators had staunchly opposed the expansion, on the grounds that it would be too expensive. But other states that have not expanded Medicaid grapple with substantially higher proportions of residents who lack health insurance, research by the nonprofit Kaiser Family Foundation has shown. More than 3 million adults nationwide who do not have insurance would be able to get coverage if their states expanded Medicaid.
© Copyright IBTimes 2023. All rights reserved.