Heat, Sixers Legends Criticize James Harden After Game 1 Loss
KEY POINTS
The Sixers lost to the Heat in Game 1 without Joel Embiid in tow
James Harden was criticized by two NBA legends after the game
Doc Rivers names the player he will rely on with Embiid still sidelined
James Harden is on the receiving end of the blaming game as the Miami Heat edged the Joel Embiid-less Philadelphia 76ers in Game 1 on Monday, May 2.
With dominant big man Embiid out of the picture in Game 1 of the Eastern Conference sem-finals series against the Heat, the Sixers were expected to rely mostly on the scoring prowess of Harden.
However, "The Beard" failed to carry his team to victory as Philly succumbed to Miami in a blowout 106-92 loss.
As expected, Harden--who finished with 16 points, nine rebounds, and five assists--was criticized for not stepping up in the absence of his co-star.
Among the first to take aim at his performance were the outspoken former Heat center Shaquille O'Neal and former Sixers forward Charles Barkley.
According to "Shaq," Harden did quite alright but he needs to up his game because "it's the playoffs."
"His approach definitely needs to change, he needs to be aggressive," O'Neal said of Harden in his post-game analysis on NBA on TNT.
"He was a little aggressive, but it's the playoffs," he continued. "You win or go home. He has to win now because time is running out for him."
Barkley, on the other hand, chipped in and echoed O'Neal's assessment.
For "Sir Charles," Harden's sudden decline in the second half was inexcusable as he should shooting the ball more with Embiid out.
"I was disappointed because they had the game right there at half-time, they were up," Barkley stated. "Then [Harden] he only scored four points in the second half."
"That's 100 per cent aggression," he added. "He played a good first half, but for some reason he only scored four points in the second half. With Joel [Embiid] not out there, he should be shooting 25 times."
The Sixers are evidently struggling without Embiid. With no other remedy, head coach Doc Rivers confirmed that back-up center DeAndre Jordan will still fill in.
"We like DJ (DeAndre Jordan)," Rivers stressed. "We're gonna keep starting him whether you like it or not."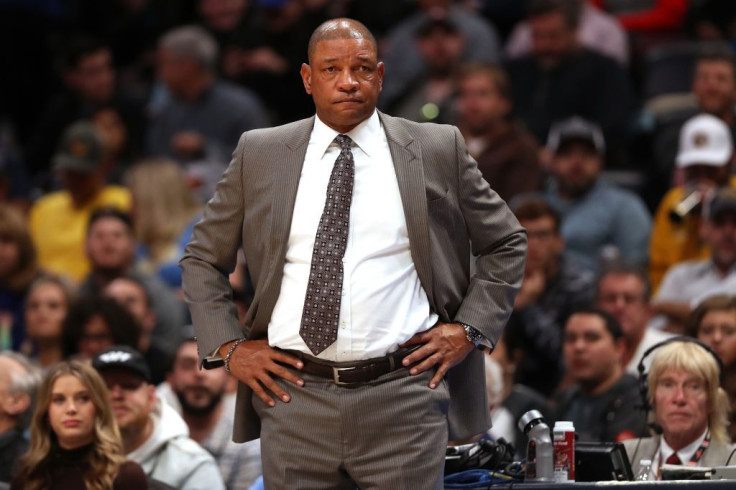 © Copyright IBTimes 2023. All rights reserved.