Herman Cain Raises $2.5 Million in Donations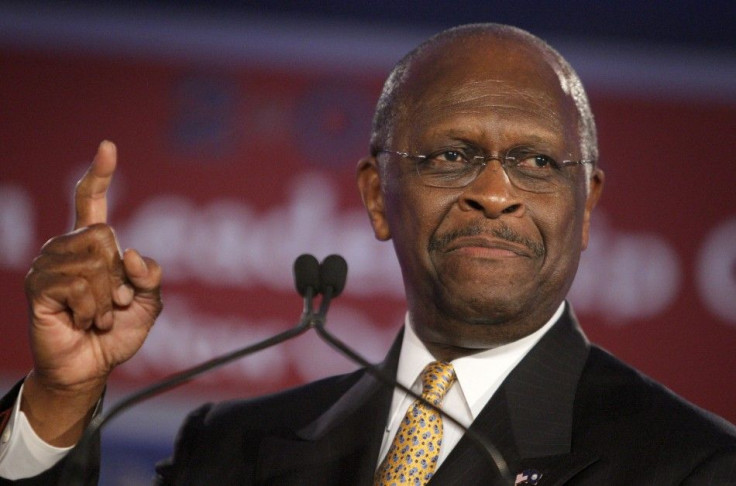 Businessman, columnist and former radio host from Georgia Herman Cain has raised around $2.46 million for his presidential bid, his presidential campaign said. Cain says he has not campaign debt.
The $2.46 million donation came from more than 27,000 people, including online donations according to Spokeswomen Ellen Carmichael. Only a fraction of the $2.5 million was from Herman Cain himself as a seed money, said Carmichael.
I have had to put a little bit of money in, in order to prime the pump, Cain told Fox News' Neil Cavuto on Thursday.
When asked how much was a little bit he said, I'm not rich, Neil, in comparison to frontrunner Mitt Romney.
Romney, the former governor of Massachusetts, has raised between $15 million to $20 million, according to his campaign. Minnesota Gov. Tim Pawlenty, who is also running, has raised $4.2 million as of Friday, according to his campaign.
July 15 is the deadline for reporting to the Federal Election Commission.
Cain announced his run for presidency bid in May and has received most of his support from Tea Party groups.
He ranked No.3 in a recent Des Moines Register's poll of Iowa caucus participants.
Cain was a 1996 recipient of the Horatio Alger Award and was once a CEO of Godfather's Pizza.
© Copyright IBTimes 2023. All rights reserved.