High-Profile Detainee Nabbed 'On A Date' Outside His Cell, Accompanied By 5 Jail Guards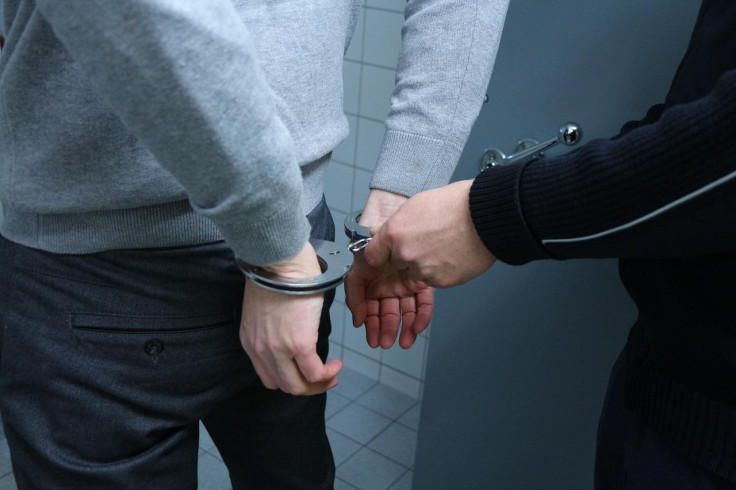 KEY POINTS
A detainee in the Philippines was arrested along with his five jail guards after returning to his detention center
The detainee's lawyer said his client left the detention center to seek medical treatment
Philippine authorities said they confiscated "firearms" and "cash" from the detainee
A high-profile detainee in the Philippines was caught outside his cell after he allegedly went on a date Tuesday.
An investigation showed that Jose Adrian Dera, a Filipino facing murder and drug charges, left his cell at 8 p.m. that day, local outlet GMA News reported.
Dera was with five Philippine National Bureau of Investigation (NBI) jail guards when he was arrested at past midnight Wednesday, the report said.
Dera said he had no comment when asked why he left the NBI compound, according to the outlet.
His lawyer, Raymond Palad, said his client left the compound to get medical attention since he was not feeling well.
Palad added that Dera was with NBI jail guards and used a marked bureau vehicle when he left the compound.
According to Mico Clavano, the Philippine Department of Justice spokesperson, they received "confidential information" that Dera was not in his detention center. This prompted the NBI to create a task force whose members waited to arrest Dera by the compound's gate.
Clavano said authorities found and confiscated "firearms, cash and other contraband" from Dera. He alleged that there was a connivance between the detainee and people in the NBI.
"I just want to emphasize that this incident has revealed that there is this connivance between certain people in detention and those in the NBI that allow for them to temporarily go out of the detention center and come back in. So this would not have happened if there was no connivance," Clavano said, Rappler reported.
Philippine authorities also revealed that the detainee even went to the resort city of Tagaytay, south of Manila, with his girlfriend Sunday.
After the incident, the NBI relieved the chief of its Security Management Section.
"The NBI assures the public that our organization will not condone acts of betrayal of public trust. The Chief of the Security Management Section was already relieved from his post pending the investigation of the case," the bureau said in a statement, according to the Philippine Daily Inquirer.
The NBI did not identify the sacked official.
In 2019, Dera was arrested by the NBI in Angeles, Pampanga, north of Manila, after two years of hiding.
Dera is a co-accused of detained Philippine former Sen. Leila de Lima in her illegal drug trade case.
According to a court affidavit, Dera allegedly received 5 million Philippine pesos ($89,000) twice from a high-profile inmate of the New Bilibid Prison supposedly for De Lima's 2016 senatorial campaign.
But in his counter-affidavit, Dera denied having any link to De Lima and claimed that he was an asset of the Philippine National Police in a crackdown on drug lords inside the New Bilibid Prison, the Philippine Star reported.
Dera denied receiving money from inmates for the politician's senatorial bid and claimed that he used a fabricated story that his uncle is De Lima's former boyfriend to gain access to "big-time" drug pushers inside the national penitentiary.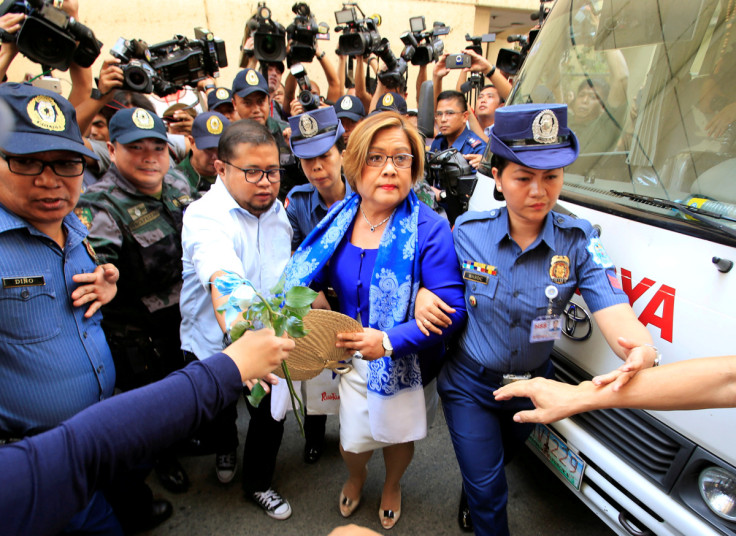 © Copyright IBTimes 2023. All rights reserved.