Hijab Day At Paris University Inspires Backlash From Politicians, Students Urging 'No Proselytizing'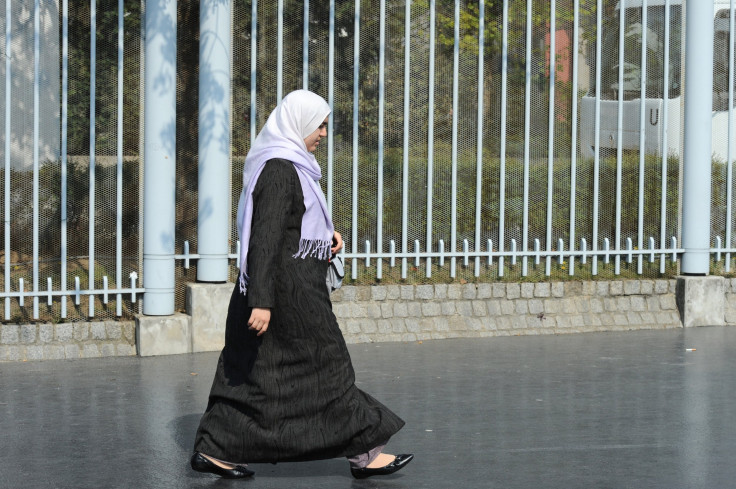 Hundreds of college students in Paris signed up Wednesday to participate in Hijab Day, a campus observance aimed at spreading awareness of what wearing the Islamic head scarves truly means and feels like. But the event, held at the Sciences Po institute, came with controversy as politicians and students accused participants of proselytizing religion.
Organizers of Hijab Day were compelled to launch the campaign after Laurence Rossignol, the French minister for families, children and women's rights, called such veils "dangerous and irresponsible" last month, the Local reported. Rossignol compared women supporting hijab use to "negroes who accepted slavery."
The students behind Wednesday's event decided to "demystify the veil" by designating a day for people to come together, wear and ask open questions about the scarves. The goal was to teach students about the stigma experienced by many French women who wear hijabs. Full-face veils have been banned in France for years.
"We could no longer allow people to say things supposedly on our behalf. It was time to speak for ourselves," one participant told France 24.
But the group encountered immediate resistance. The members were forced to delete their Facebook event, which more than 300 people had said they were attending, after receiving racist and hateful feedback. The university tweeted that it did not prohibit the event — but it didn't support it, either.
France 24 reported lecturer and politician Bruno Le Maire took to Twitter with his disapproval as well, writing: "In France, women are visible. No proselytizing!" A separate organization of students decided to host Whatever Day on Wednesday, encouraging students to wear bikinis and dresses, according to Le Parisien.
"We offer a day to dress as you want: the crop top with long skirt, anything goes!" the opposition group wrote on Facebook. "Those who wish to come in hijab are also welcome, but unlike others, we do not want to proselytize and entice anyone to wear a particular religious dress."
About 8 percent of France's population is Muslim, but anti-Muslim sentiment has recently been on the rise due to the Islamic State group attacks in Paris and Brussels.
© Copyright IBTimes 2023. All rights reserved.
FOLLOW MORE IBT NEWS ON THE BELOW CHANNELS