Hong Kong Civil Servants Threaten Strike, Stock Exchange Chief Warns Against PLA Action   
Civil Servants from more than 40 of Hong Kong's various departments and bureaus have sent an open letter to the Hong Kong government threatening that "industrial action" (a strike or stoppage of work) will occur if the demands of protestors are not given proper attention. An estimated 230 civil servants signed the letter including clerical staff working for the beleaguered Hong Kong Police Force.
An excerpt from the letter read, "When the majority in the society disagrees with the policy made by our government, being civil servants, we should respond to the public's demands reasonably. Today we decided to break our silence, to strongly urge the government to respond to those demands."
The letter also contained criticism of the government's seemingly lackluster response to the Yuen Long train station attack when protesters returning home were attacked by men dressed in white T-shirts.
At the core of the unrest is an unpopular extradition bill. Hong Kong's Chief Executive Carrie Lam Cheng Yuet-ngor has yet to withdraw the bill even after some officials have declared the bill as "dead," The open letter went on to list five demands:
Withdraw the now-suspended extradition bill completely.
Investigate the police's decision to fire weapons at protesters.
Stop all prosecutions against protesters.
Retract the classification of "rioting" on June 12 clashes between protesters and police outside the Legislative Council building.
For the city chief, justice chief Teresa Cheng Yeuk-wah, security chief John Lee Ka-chiu and police commission Stephen Lo Wai-chung to step down.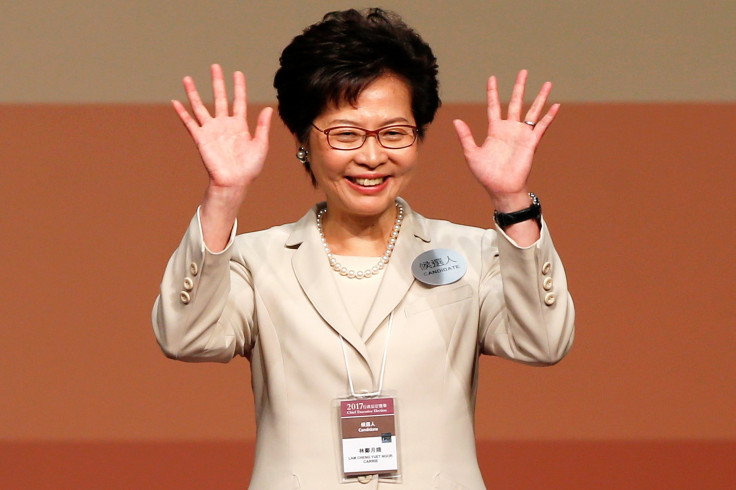 The urgency to put an end to the unrest is due to the fear that the Chinese government will deploy its garrison of the People's Liberation Army (PLA) to take over the job that the Hong Kong Police force and government seem unable to do.
The leader of the Hong Kong stock exchange Charles Li Xiaojia pointed out to a gathering Thursday that the PLA is "supposed to be here" to stop outside enemies but not to help Hong Kong solve its internal problems.
Li stated in his address that "The PLA is in Hong Kong in the garrison to protect national sovereignty, to protect national territorial integrity, integration and integrity of the People's Republic of China." And added that Hong Kong police should be allowed to do their job properly.
The possibility of PLA intervention has not escaped the notice of Washington DC. U.S. Representative James McGovern and Senator Marco Rubio called on the White House to "condemn the threat to deploy the PLA in Hong Kong" and have called the threats "unacceptable" and that they will needlessly escalate tensions.
© Copyright IBTimes 2023. All rights reserved.