How To Track A Great White Shark: 12.5-Foot Long Predator Spotted Off North Carolina Coast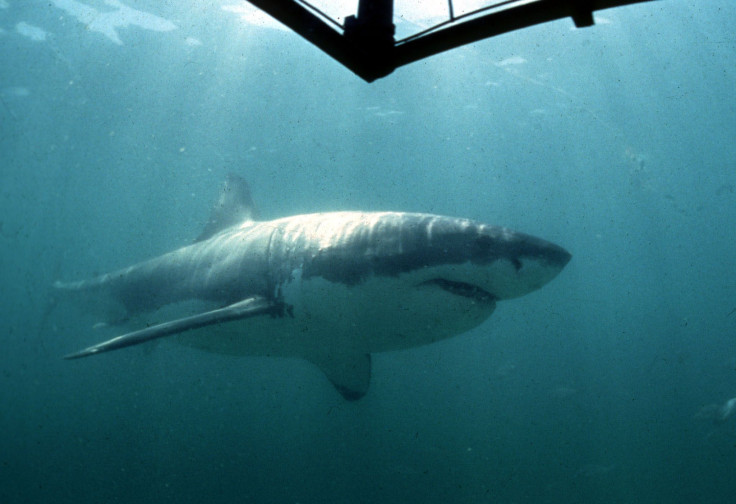 A 12.5-foot great white shark was spotted off the North Carolina coast Sunday, according to ocearch.org. The shark has been named Hilton by OCEARCH, a non-profit organization that conducts researches on great white sharks and other large apex predators.
According to tracking data, the shark came closest to land Sunday, passing nearby Cape Lookout and along the Cape Lookout National Seashore. Last week, the shark was pinged off the coast of Bald Head Island. OCEARCH had tagged the male shark off Hilton Head Island, South Carolina in March of this year.
Read: Great White Shark Feasts On Huge Whale Carcass In Australia
Tagging sharks help researchers learn more about their area of habitat and also help track them. This can also help alert authorities if the shark is spotted in waters that allow swimming.
Shark attacks have been on the rise in recent years, with a record 98 incidents reported in 2015. The number however dropped to 81 in 2016. As of now, at least 27 shark attacks have been reported in the U.S. in 2017, including 18 in Florida and one in Hawaii.
OCEARCH uses tracking tool to study the travel patterns of the creatures. Once the tracker is installed, it releases pings when the sharks surface during their travel, and their GPS coordinates are collected. Click here to track a shark.
Not only great white sharks, other predators also lurk in the waters off North Carolina's coast. Earlier this month, a footage emerged showing a tiger shark biting a man's hand after he tried to grab its tail. The incident reportedly took place June 29 near Johnnie Mercer's pier on Wrightsville Beach, North Carolina. The footage shows two men trying to pull the shark that was hooked on a fishing line towards the shore. When the man got hold of the shark's tail, the animal turned around and bit the man's hand.
Read: Great White Shark With Propeller Wounds On Back Caught On Camera In Shallow Waters In Mexico
According to an article on the Florida Museum of Natural History website, a shark attack can be avoided by observing certain rules.
1. Choose to swim in a group as sharks most often attack lone individuals.
2. Don't wander too far from the shore.
3. Avoid the water at night, dawn, or dusk as sharks are most active at these times.
4. In case you have a cut or you are bleeding, do not enter the water as sharks can smell and taste blood, and trace it back to its source.
5. Avoid wearing shiny jewelry as the reflected light looks like shining fish scales.
6. Leave the water immediately if you spot a shark.
7. Avoid going into waters containing sewage as it attracts bait fishes, which in turn attract sharks.
8. Don't splash a lot in water. Erratic movements can attract sharks.
9. Don't try to touch a shark if you see one.
10. If attacked by a shark, do whatever it takes to get away from it.
© Copyright IBTimes 2023. All rights reserved.