Indonesia Earthquake Aftermath: Death Toll Crosses 1,200 As Desperation Mounts [Photos]
The death toll from an earthquake and tsunami on Indonesia's Sulawesi island climbed to 1,234 from 844, the national disaster mitigation agency said late Monday. In the aftermath of the 7.5 magnitude earthquake on Friday that triggered tsunami waves as high as 20 feet, relief workers are trying to help those in devastated areas.
The tsunami waves Friday swept ashore at the small city of Palu, on the west coast of Sulawesi, causing severe damage. Rescuers have yet to reach many affected areas. Authorities said Monday the latest death toll could rise again, as more bodies were found.
Nearly 200,000 people have been displaced and are in need of emergency help, authorities said. The bodies of more than 30 children who were attending a Christian Bible camp on Sulawesi, a northern Indonesian island, were discovered Monday and more than 50 others still remained missing, Red Cross spokeswoman Aulia Arriani said.
Lack of heavy machinery in the region hampered rescue efforts at the camp, about 170 miles south of Palu.
In the aftermath of the tragic incident, locals were desperately trying to receive help. Signs propped along roads read "We Need Food" and "We Need Support," the Associated Press reported. The slow delivery of supplies to Palu was probably caused due to the damage to the airport, leaving only one runway operational.
Meanwhile, residents of Donggala -- the town closest to the epicenter -- said people there were hungry, and urged the central government to urgently get aid there.
"Everyone is hungry and they want to eat after several days of not eating," local administrator Kasman Lassa told the Associated Press. "We have anticipated it by providing food, rice, but it was not enough. There are many people here. So, on this issue, we cannot pressure them to hold much longer."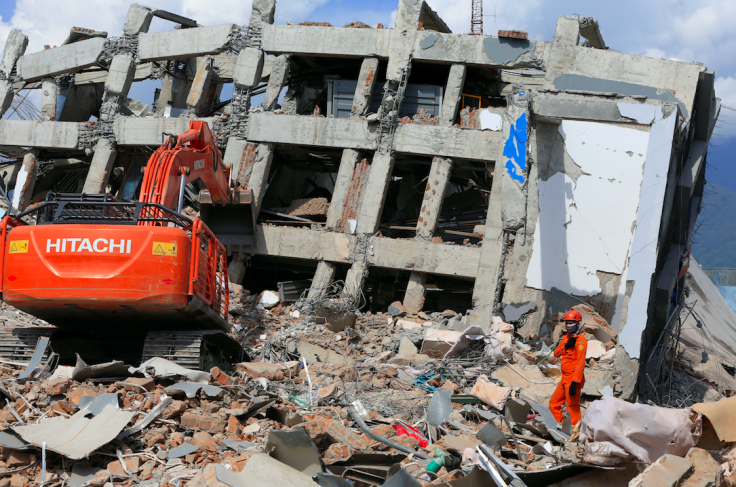 Nigel Timmins, Oxfam's humanitarian director, said it could take weeks to realise the full extent of the disaster.
"It's not just a wall of water, it's a wall of water full of debris: concrete, trees, cars - everything being churned around like a giant cement mixer. It's like a huge bulldozer that clears away the land and afterward you're left with complete chaos," Timmins told Al Jazeera.
Amid the crisis, the country's national police and troops were deployed to guard petrol stations and food shops as people became desperate for supplies to survive.
Indonesian police said late Monday they have arrested dozens of people for looting in Sulawesi, where survivors raided shops for supplies.
"On the first and second day clearly no shops were open. People were hungry. There were people in dire need. That's not a problem," deputy national police chief Ari Dono Sukmanto said. "But after day two, the food supply started to come in, it only needed to be distributed."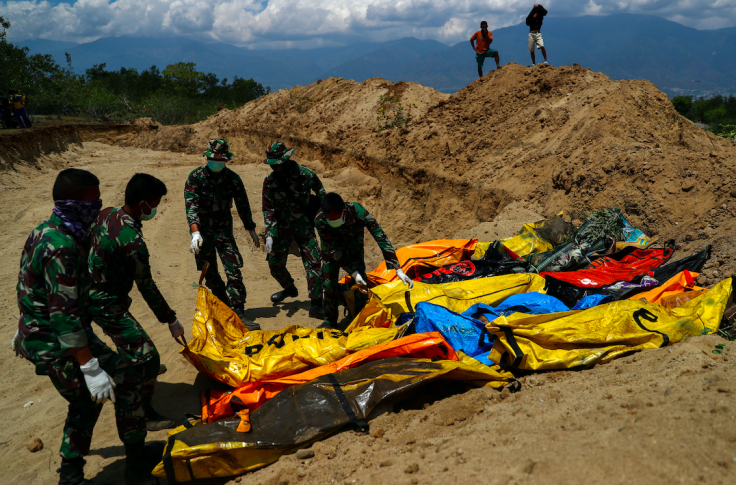 © Copyright IBTimes 2023. All rights reserved.
FOLLOW MORE IBT NEWS ON THE BELOW CHANNELS