Intense Firefight Following Bomb Blasts Rips Through Damascus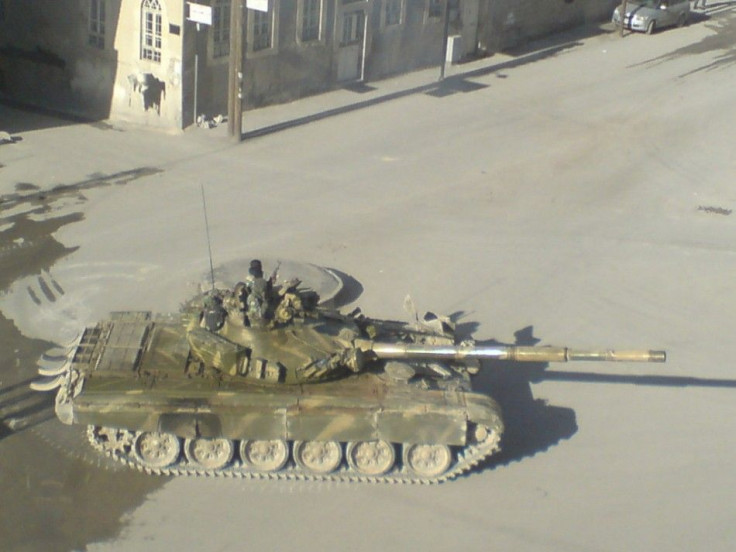 An intense firefight employing heavy machine-guns and rocket-propelled grenades (RPGs) broke out between the rebels and the government forces in the closely guarded al-Mezze district of Syrian capital Damascus Monday, reports said.
The renewed fighting in the capital came hot on the heels of car bomb explosions that targeted the military intelligence centre in Damascus and Syria's second city Aleppo over the weekend. Estimate on the causalities is not yet known, according to a Reuters report.
There is fighting near Hamada supermarket and the sound of explosions there and elsewhere in the neighborhood. Security police have blocked several side streets and the street lighting has been cut off, a housewife in al-Mezze was quoted as saying by Reuters.
According to witnesses, security forces beat and arrested people who gathered in Damascus Sunday to mourn the victims of the car bomb blasts of the previous day. The arrested rebels include Mohammed Sayyed Rassas, the leader of the National Coordinating Body for Democratic Change (NCB), which has been insisting on non-violent means to overthrow President Bashar al-Assad's government.
The fresh violence is reportedly between the rebel group Free Syrian Army and the Syrian Army forces in regions around the capital, including Dummar and Keswa, according to a CNN report.
The Syrian activist network reported Monday morning that regime forces have launched a looting campaign of homes in the suburbs of Aleppo, whose residents had fled the country due to the bombing.
Two deadly explosions, purportedly carried out by rebels fighting President Bashar al-Assad, hit Damascus Saturday, killing at least 27 people, according to Syrian state-run television.
Numerous burned cars remained in front of an intelligence center in a security compound targeted by one of the explosions, Reuters reported, quoting the Syrian television. The second bomb blast targeted a police building, with Syrian television showing footage of the remains of a destroyed car with a charred corpse inside.
The following day, a car bomb ripped through a residential area of Aleppo, killing two and wounding 30 others.
The anti-government activists alleged that the government had staged the explosions to substantiate its claims that foreign-sponsored terrorists were behind the uprising.
The blasts closely followed the first anniversary of the Syrian revolution. According to the U.N. estimate, more than 8,000 people have been killed and about 230,000 were forced to flee the country ever since the violent revolution began.
The car bomb attack occurred on the day a joint-mission by the Syrian government, the U.N. and the Organizations of Islamic Cooperation was due to start assessing humanitarian needs in Syrian towns.
© Copyright IBTimes 2023. All rights reserved.