International Yoga Day 2021: 12 Inspirational Quotes In English To Share This Holiday
KEY POINTS
International Yoga Day is celebrated on June 21 every year
The ancient practice focuses on connecting the mind, body and spirit
Yoga is believed by many to be a means of bringing wholeness and stillness into their lives
When was the last time you had a good stretch and meditated? For those who think it's been a while since they've been on the mat and did a cat-cow pose, then today is the perfect day to get right back at it again.
International Yoga Day, celebrated on June 21 every year, honors the physical as well as spiritual serenity that comes with practicing yoga. According to National Today, yoga is an ancient practice that sets out to connect the mind, body and soul. By practicing yoga, many people believe it has helped them become advocates of incorporating wholeness and stillness in their lives.
Browse through this list of quotes about yoga, courtesy of Bustle, India Today, and Business Insider, on International Yoga Day and be inspired to whip out a mat and follow routines again this Monday:
"Yoga is not about touching your toes, it's about what you learn on the way down." — Judith Hanson Lasater
"Yoga is a light, which once lit, will never dim. The better your practice, the brighter the flame." — B.K.S. Iyengar
"Yoga is almost like music in a way; there's no end to it." — Sting
"Your heart knows the way. Run in that direction. Respond to every call that excites your spirit. Whatever you love, you are." — Rumi
"Exercises are like prose, whereas yoga is the poetry of movements. Once you understand the grammar of yoga; you can write your poetry of movements." — Amit Ray
"Yoga takes you into the present moment. The only place where life exists." — Patañjali
"You cannot do yoga. Yoga is your natural state. What you can do are yoga exercises, which may reveal to you where you are resisting your natural state." — Sharon Gannon
"You have to grow from the inside out. None can teach you none can make you spiritual. There is no other teacher but your own soul." — Swami Vivekananda
"Yoga is the fountain of youth. You're only as young as your spine is flexible." — Bob Harper
"Meditation brings wisdom; lack of meditation leaves ignorance. Know well what leads you forward and what holds you back, and choose the path that leads to wisdom." — Gautama Buddha
"Yoga is really trying to liberate us from... shame about our bodies. To love your body is a very important thing — I think the health of your mind depends on your being able to love your body." — Rodney Yee
"Anyone who practices can obtain success in yoga but not one who is lazy. Constant practice alone is the secret of success." — Svatmarama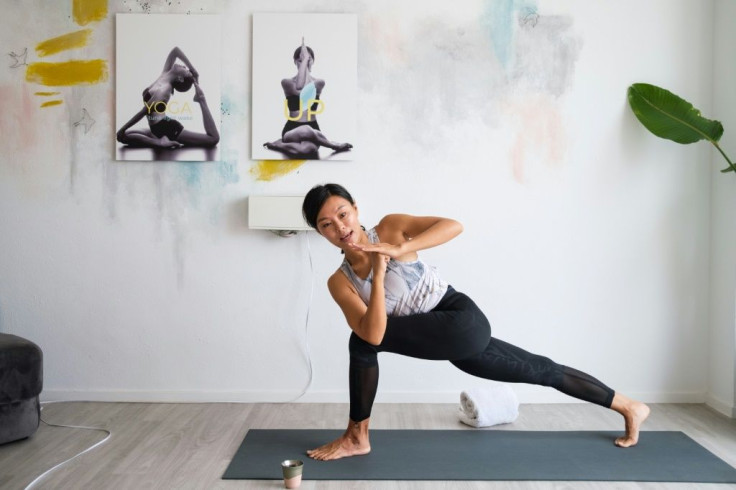 © Copyright IBTimes 2023. All rights reserved.