Iran Cleric Urges House Arrest for Opposition Chiefs; Crowd Calls for Execution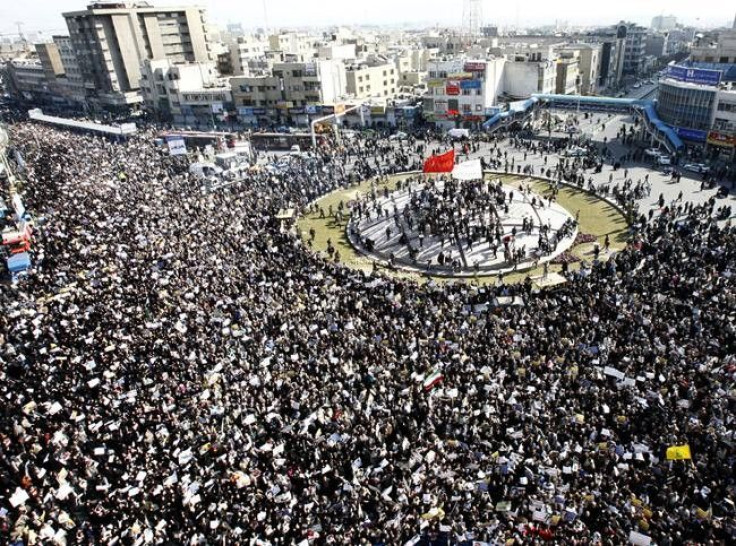 Thousands of Iranian government supporters called for the execution of opposition leaders on Friday at a rally after Friday prayers in Tehran.
Cleric Ayatollah Ahmad Jannati said during the service that opposition leaders had lost their reputation among the people and are practically dead and executed, according to a report by the Associated Press. Meanwhile, worshippers called for the actual executions of the leaders.
Jannati urged restriction on the movement of opposition leaders Mir Hossein Mousavi and Mahdi Karroubi, according to the report.
Both are under house arrest but still helped organize demonstrations last week.
Jannati said the leaders' communications should be cut, that they should not be able to send messages, that their phone lines and internet should be cut and that they should be prisoners in their own homes, according to the report.
Earlier in the week , on Iranian state television, conservative members of Iran's parliament called for the arrest an execution of both leaders.
Both leaders are seen as reformist political figures opposing the ruling party led by President Mahmoud Ahmadinejad.
© Copyright IBTimes 2023. All rights reserved.