Iran Denounces US Sanctions Over Ballistic Missile Program Accusing Washington Of Hypocrisy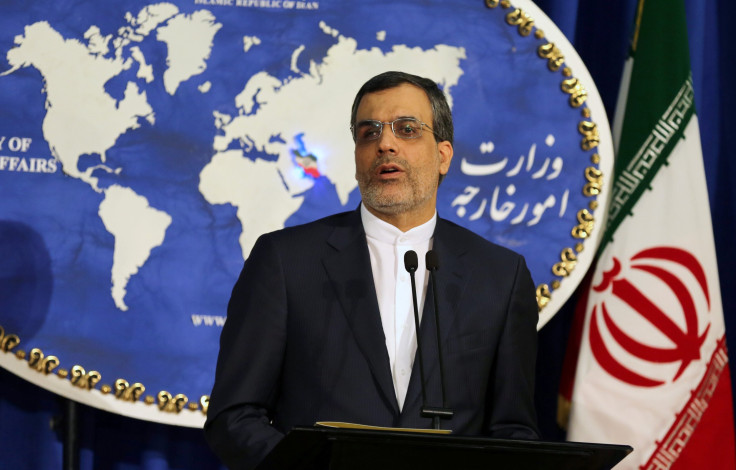 Iran on Monday denounced the United States' fresh sanctions over the Islamic Republic's ballistic missile program, accusing Washington of hypocrisy. Iranian Foreign Ministry spokesman Hossein Jaberi Ansari reportedly called the new U.S. sanctions illegitimate, vowing to continue enhancing the country's missile capabilities.
"The U.S. sanctions against Iran's ballistic missile program ... have no legal or moral legitimacy," Ansari said, in a televised news conference, according to Reuters. "America sells tens of billions of dollars of weaponry each year to countries in the region," Ansari said, adding: "These weapons are used in war crimes against Palestinian, Lebanese and most recently Yemeni citizens."
Iran's Foreign Ministry also said that the country would not negotiate with the U.S. on other issues, while sanctions introduced by the Washington, which Iran called "propaganda measures," would be met with a firm response.
"The Islamic Republic will respond to these aggravating and propagandistic measures by pursuing its legal missile program stronger than before and developing its defensive capabilities," the foreign ministry statement said, according to Reuters.
On Sunday, the U.S. Department of Treasury released a statement imposing sanctions on 11 companies and individuals over involvement in Iranian ballistic missile testing. The list included people and companies that were based out of China and the United Arab Emirates that had been serving as a front for Iranian military trafficking.
"This network obfuscated the end user of sensitive goods for missile proliferation by using front companies in third countries to deceive foreign suppliers," read a release from the Department of Treasury, describing the group of companies and people who have looked to help Iran secure materials for a ballistic missile.
The announcement of the sanctions came a day after several Western powers including the U.S. lifted sanctions on Iran as part of the nuclear deal signed in July.
© Copyright IBTimes 2023. All rights reserved.