Iran Hails Occupy Wall Street Movement, Warns Capitalism Will Collapse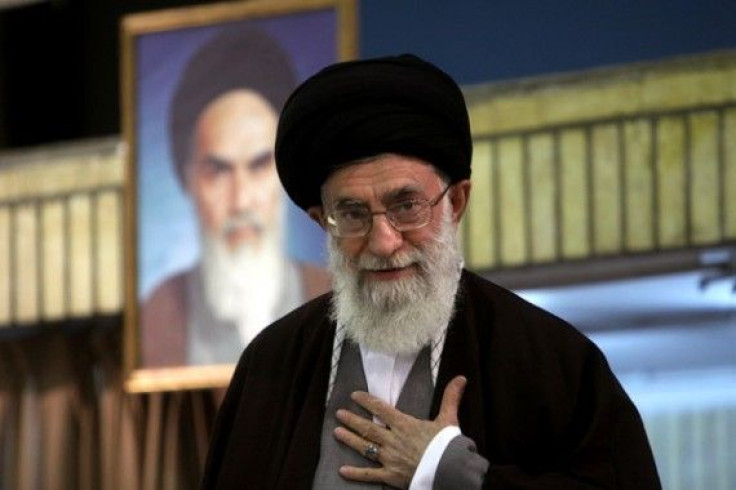 Senior government officials in Iran have hailed the Occupy Wall Street movement in New York and across the U.S., claiming the protests will eventually bring down the capitalist system.
The country's Supreme Leader Ayatollah Ali Khamenei reportedly said that the western nations have reached a dead end.
Speaking in the city of Kermanshah in western Iran, Khamenei told a crowd of people that the U.S. is mired in a crisis since its corrupt foundation has been exposed to the American people.
According to BBC, he also declared: They [U.S. government] might be able to oppress the uprising. However, one day the developments will become so big that it will cause the capitalist system of the USA and West to collapse.
He also stated that "the corrupted capitalist system shows no mercy to any nation, including the American people."
The New York Times reported that the ayatollah concluded the protests were the result of "the prevalence of top-level corruption, poverty and social inequality in America." He also condemned what he described as "the heavy-handed treatment of the demonstrators by U.S. officials" and said that such behavior "is not seen even in underdeveloped countries with dictatorial regimes."
Khamenei's speech was broadcast live on state-controlled TV.
Reportedly, other Iranian government figures have similarly referred to the protests in the U.S. as an "American Spring," linking the demonstrations to the mass movements earlier this year which toppled regimes in North Africa.
The protests, which began in lower Manhattan four weeks ago, have now spread to many other cities, including Boston, Los Angeles, Washington, Philadelphia, Seattle, Cincinnati and San Diego.
FOLLOW MORE IBT NEWS ON THE BELOW CHANNELS