Iran Nuclear Deal: Russia Gets 25,000 Pounds Of Uranium From Tehran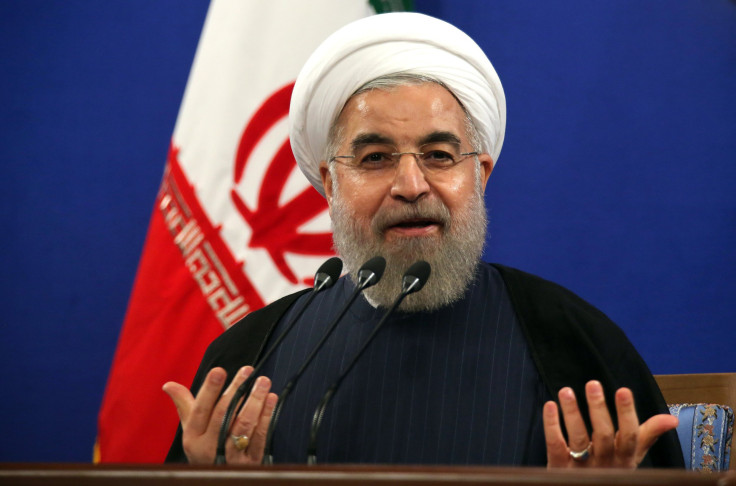 Iran shipped over 25,000 pounds of low-enriched uranium materials to Russia Monday allowing Tehran to inch closer to the implementation of a landmark nuclear deal with six world powers. Ali Akbar Salehi, head of Iran's Atomic Energy Organization, told the local ISNA news agency that the "fuel exchange process" has taken place and the Russian foreign ministry confirmed the report, according to Agence France-Presse.
U.S. Secretary of State John Kerry lauded the development calling it "significant." He added that the shipment would allow Iran to keep no more than about 661 pounds of low-enriched uranium by implementation day — a stage of the nuclear deal where Tehran will have access to about $100 billion frozen assets and complete return to the oil market. The implementation day will take place sometime in January 2016 after International Atomic Energy Agency (IAEA) confirms that Iran had met the commitments required under the deal, the Associated Press (AP) reported.
"The shipment included the removal of all of Iran's nuclear material enriched to 20 percent that was not already in the form of fabricated fuel plates for the Tehran Research Reactor," Kerry said, in a statement.
According to a Tass report Monday, which cited a Russian diplomatic source, the country has completed the removal of enriched uranium from Iran. "This procedure has been completed," the source said.
Low-enriched uranium is capable of power generation, but it can be further enriched to make fissile material for nuclear weapons. Under the July nuclear deal signed in Vienna, Tehran was required to limit its nuclear program to assure the U.S. and its allies that it would not be on the verge of being able to produce an atomic weapon.
Earlier this month, a United Nations panel said that Iran violated a U.N. Security Council resolution by test-launching a medium-range ballistic missile on Oct. 10. The country had launched the Emad rocket — the first test-firing of a ballistic surface-to-surface missile after it reached the nuclear deal. Iran insists that its missiles are not capable of carrying nuclear weapons. However, Tehran could face fresh sanctions for the breach.
© Copyright IBTimes 2023. All rights reserved.
FOLLOW MORE IBT NEWS ON THE BELOW CHANNELS